How to Measure and Install Rooftop Tent Security Mounts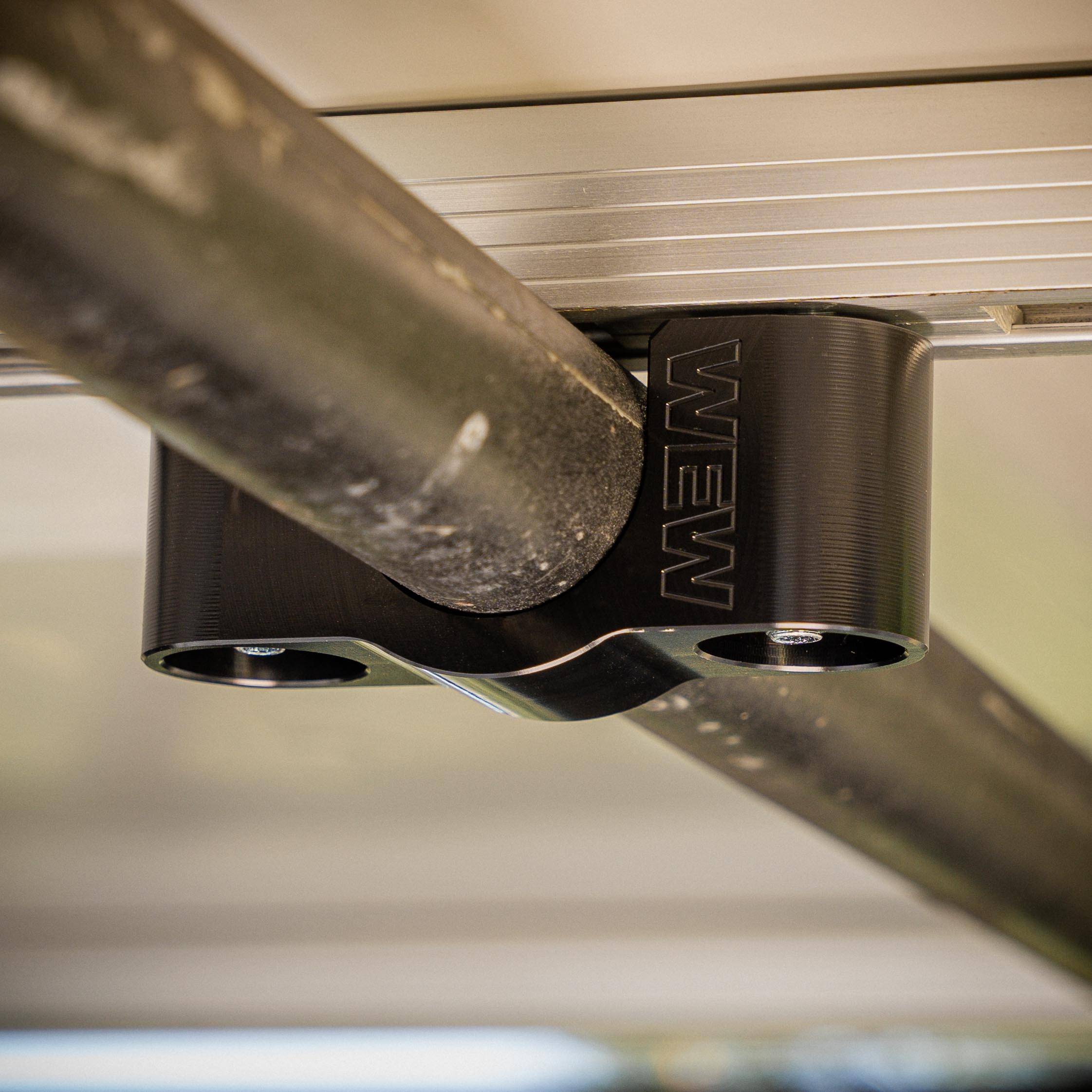 Our Rooftop tent security mounts are sized based on the type of bed rack or roof rack you are using. There are three different types of racks: round tubing or OD tubing, square/rectangular tubing, or unique-shaped racks that popular brands such as Yakima and Thule offer.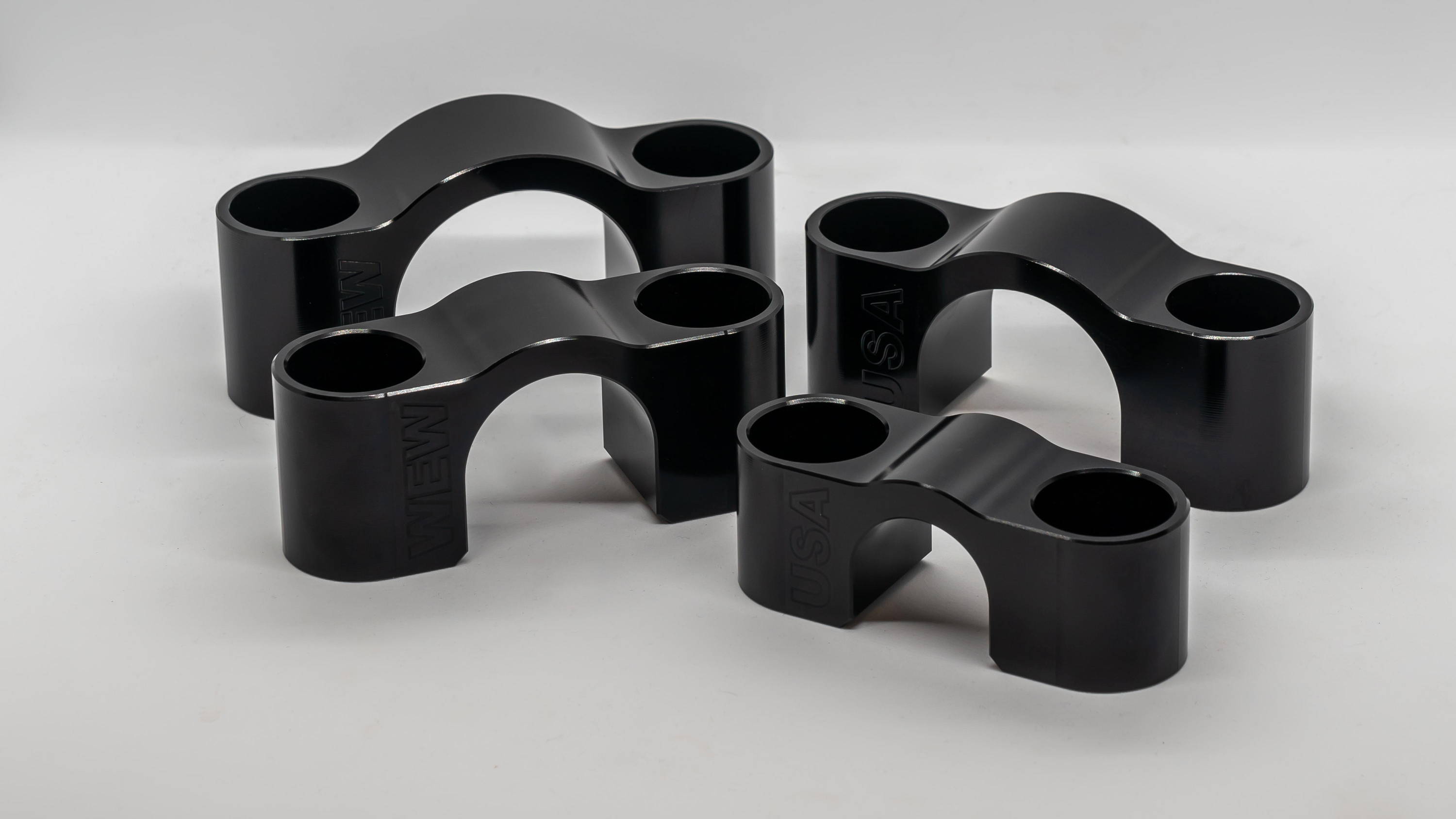 Round or OD Tubing is measured based on the outer diameter of the tubing. We offer round mounts in 1.125", 1.25", 1.5", 1.75", and 2" OD (or Outer Diameter) measurements. Refer to our Sizing Guide for how to measure your round tubing rack either with calipers or with string.
Square or Rectangular Tubing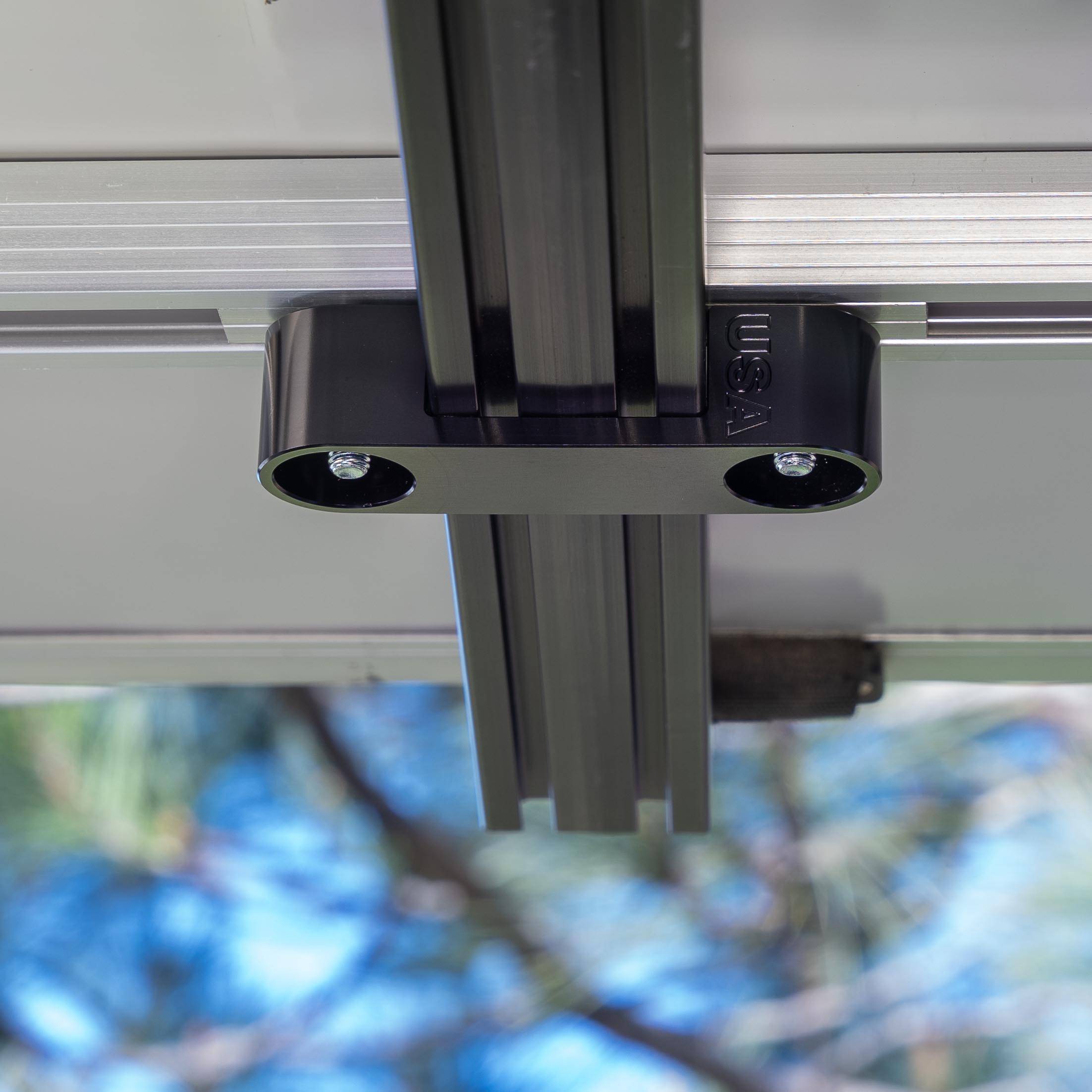 Square or rectangular tubing is measured based on the width and height of your load bar. We have a wide variety of square/rectangular sizes and some that are exact measurements for specific brands like Front Runner, RSI load bars, and RCI or BillieBars. If we don't have a square mount that matches your load bar measurements exactly, you can use mounts that are close in size.
The mounts can be wider than your current load bar and still work great. However, if the mounts are taller than your load bar, you won't be able to securely tighten the tent as the load bar will bottom out on your tent rail before becoming tight to the rack. If the mounts are too short, then you may still be exposing your bolt for bolt cutters. Check out our Sizing Guide for exact measurements of the different square/rectangular mounts we offer.
Unique Asymmetrical Racks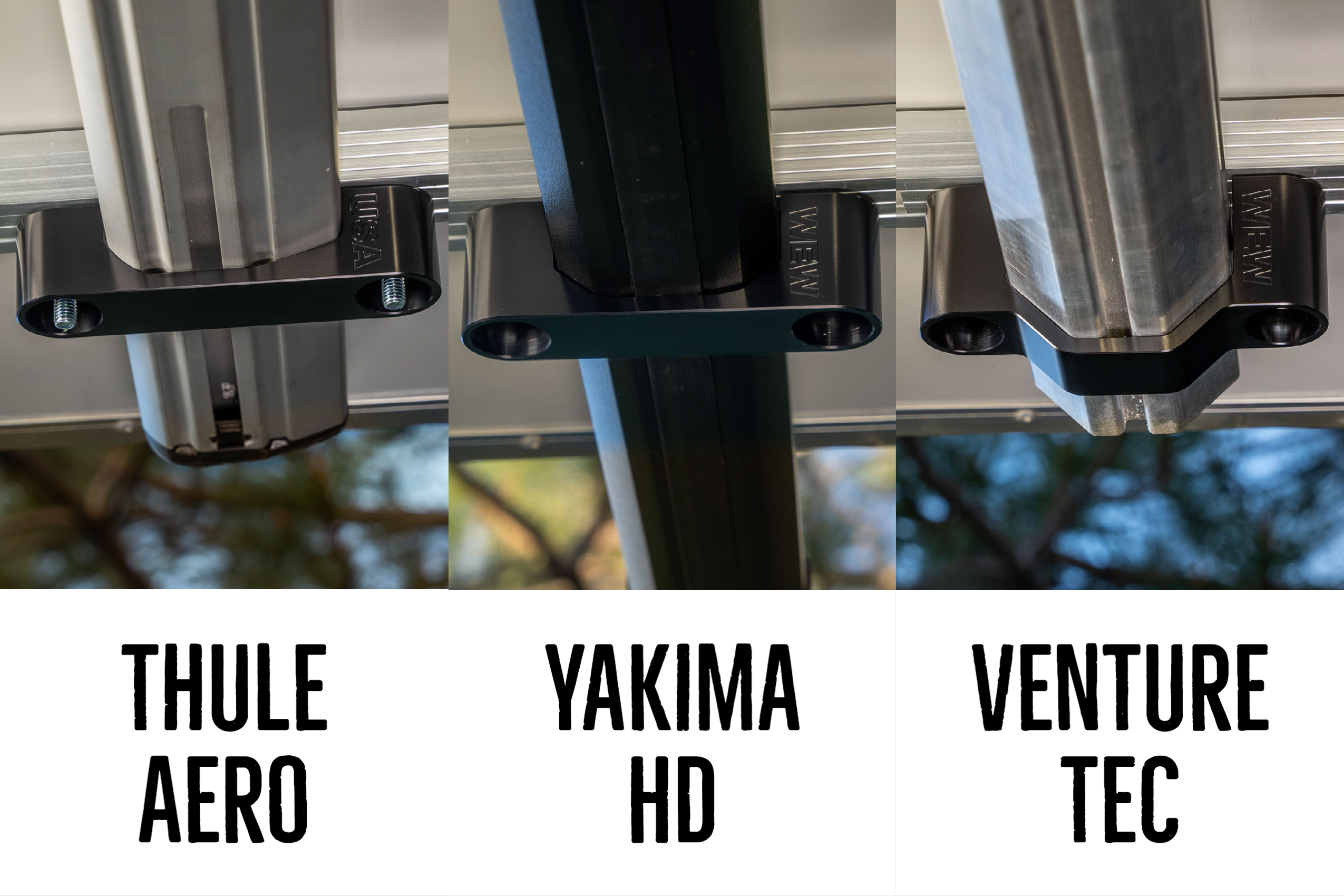 We offer rooftop tent mount sizes that are exact matches for specific racks that are unique or asymmetrical in shape. These are less compatible cross-brand due to the proprietary shape. Some examples of these racks are Yakima HD, Yakima Jetstream, Thule Aeroblade, VentureTec, etc. Refer to our Sizing Guide for a full list of these types of sizes.
What's Included in the Kit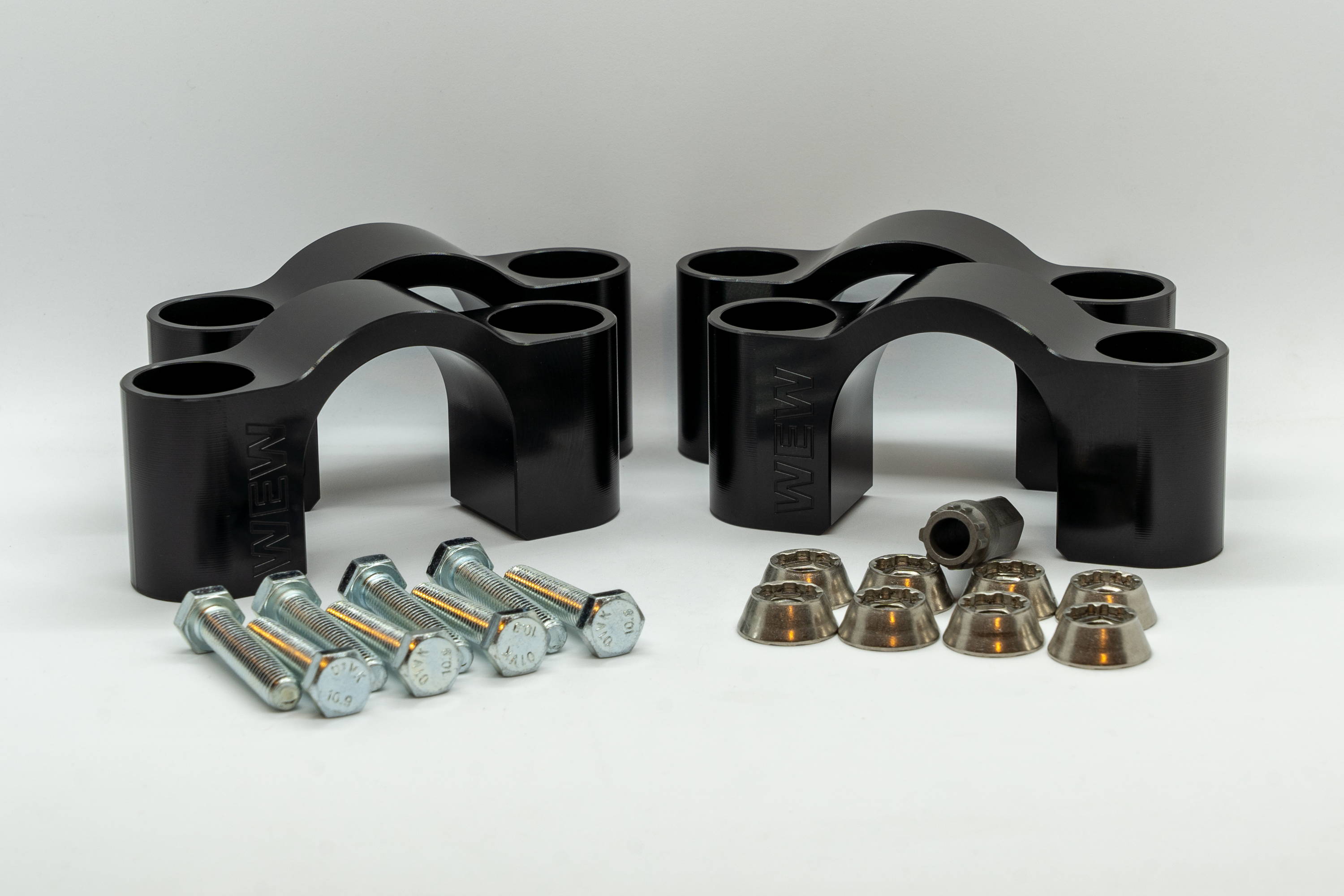 (4) Billet Aluminum Mounts
Each mount is designed to fit the contour of your rack and shield the bolt from bolt cutters. These are CNC-machined here in Southern California out of USA sourced aluminum and have a mil-spec black anodized coating.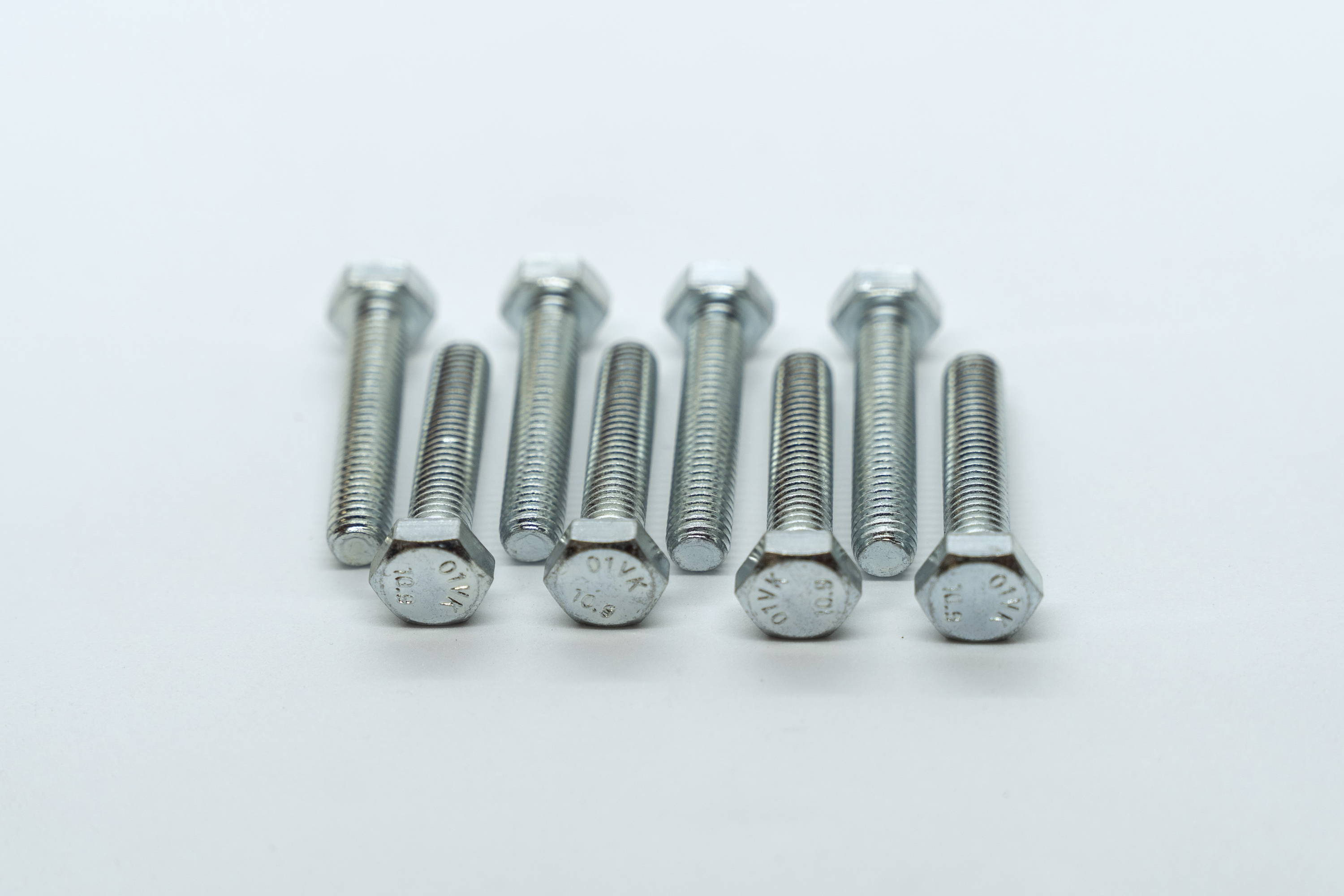 (8) Class 10.9 Bolts
Each bolt is substantially stronger than the stock bolts and are rated to hold 1000 times the weight of your tent. They are the same size as the stock bolts measuring 8x1.25mm with a 13mm head, so they'll fit in the same aluminum slider. While this extra strength is overkill and not necessary, class 10.9 bolts are very annoying to cut because they become "work hardened", and will last for the life of your tent.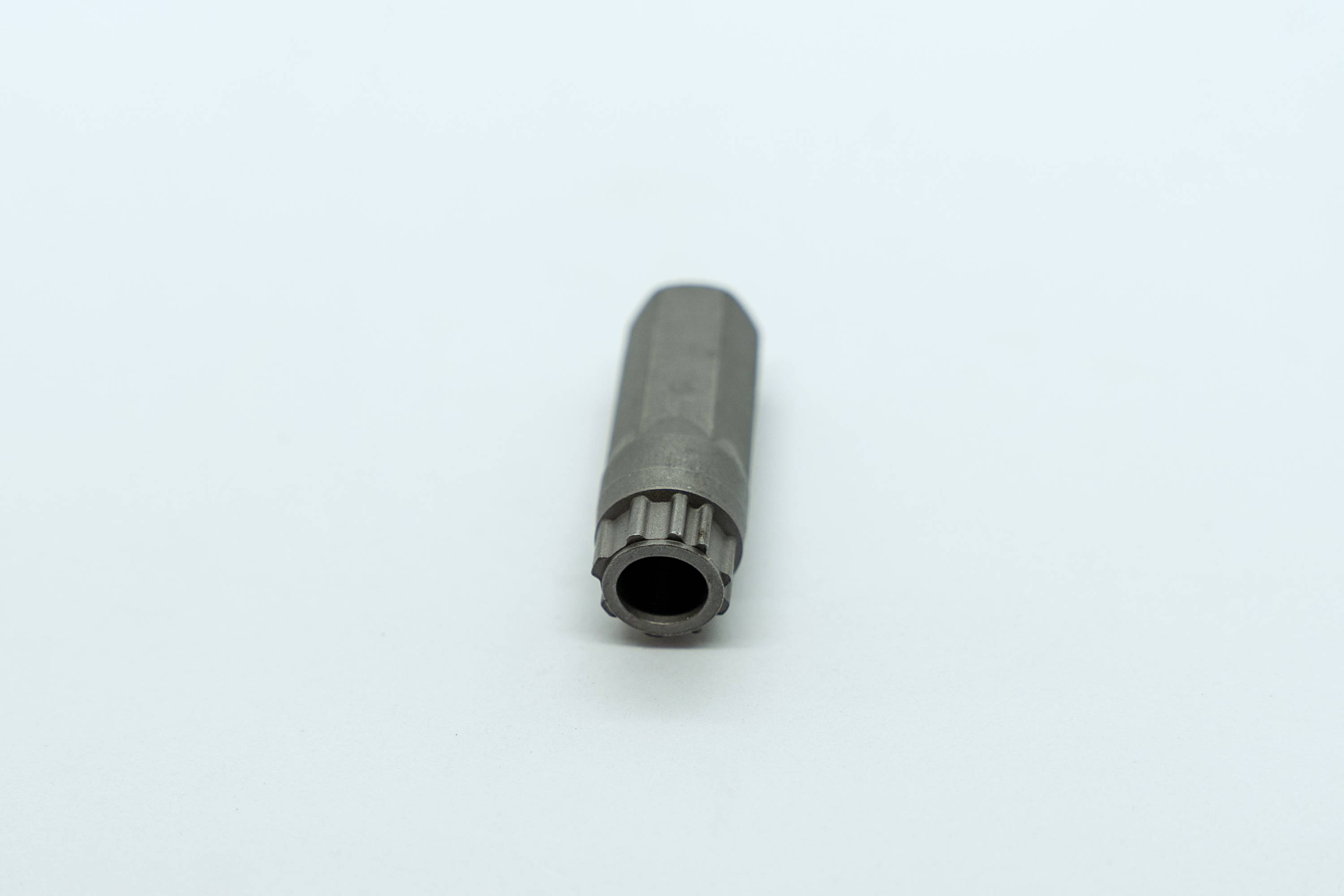 (1) Proprietary Socket
Our security hardware is licensed exclusively to us and keyed to our specifications, you cannot purchase either the socket or the nuts anywhere else. The sockets are also shortened to make low profile installation easier and have a thru-hole which allows you to use these with your stock bolts if you have a non-standard attachment style.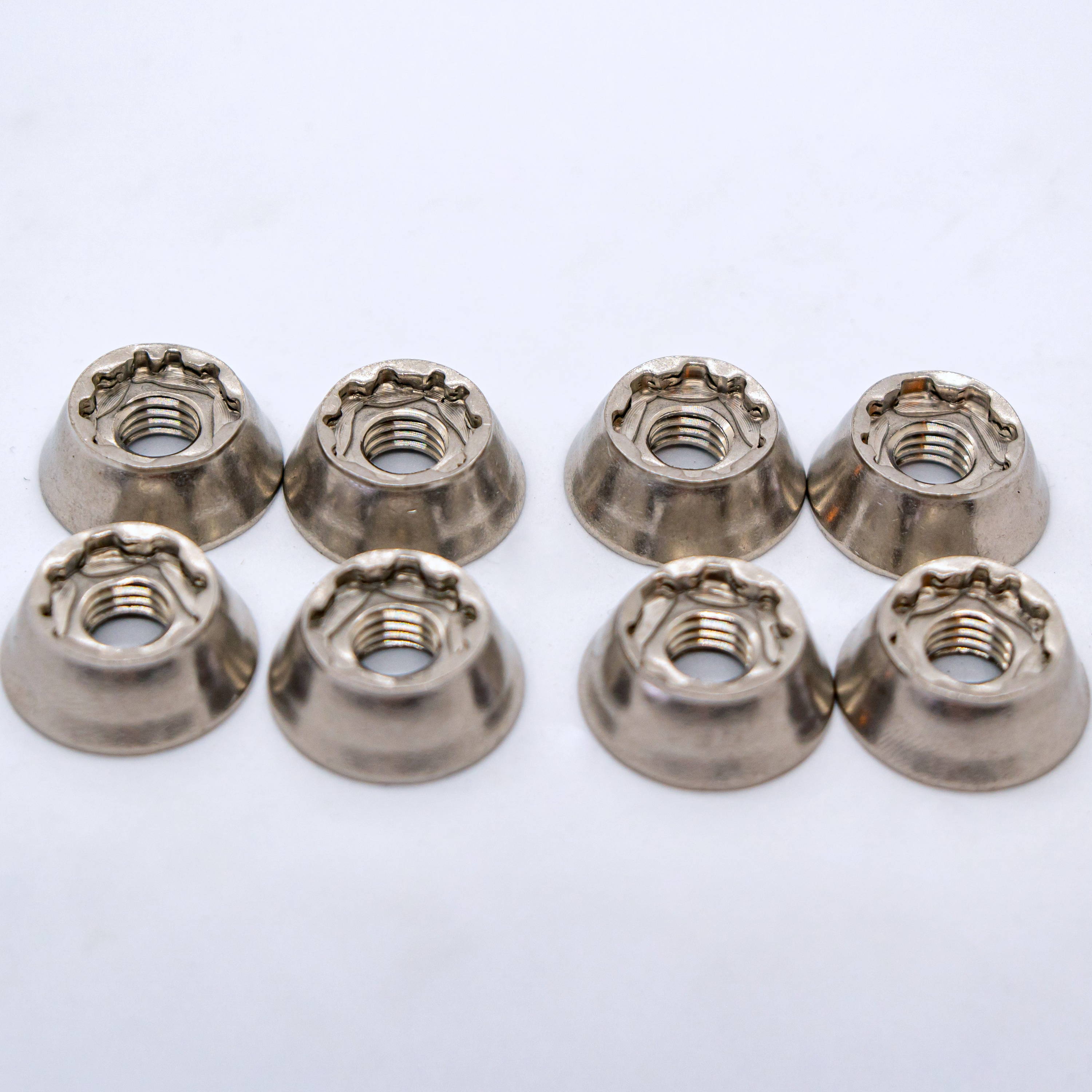 (8) Proprietary Nuts
Our proprietary hardware is produced a few hours from our shop. These have a conical shape which resists thieves grabbing them with pliers to remove them, and integrated "raptor claws' which are essentially lock washers built into the base of the nut itself.
7 years ago we lost our key for our old mass-produced security hardware and found it was easier to spin them off with a set of pliers than use the right tool. The common hardware is a good visual deterrent but the protection stops there.
Once you've figured out the size you need and purchased the appropriate mount kit, you are ready to install. The majority of rooftop tents have aluminum rails with sliders that hold the bolts in place.
With our rooftop tent security mounts, you would only need to remove the sliders from the tent rails, remove the stock bolts from the sliders, replace the stock bolts with our stronger class 10.9 bolts, push the sliders back in the rail and into place on either side of the crossbar. Line up our mounts with the bolts and slide the mount onto the bolts.
Next you will replace the standard stock nylock nuts with our proprietary security nuts. Turn the proprietary socket on the proprietary nut until you feel it lock into place. The socket will only fit on the nut in one orientation which can be tricky but it's the reason this setup is so secure. Thread the nut onto the bolt loosely with the socket by hand and repeat on the other side.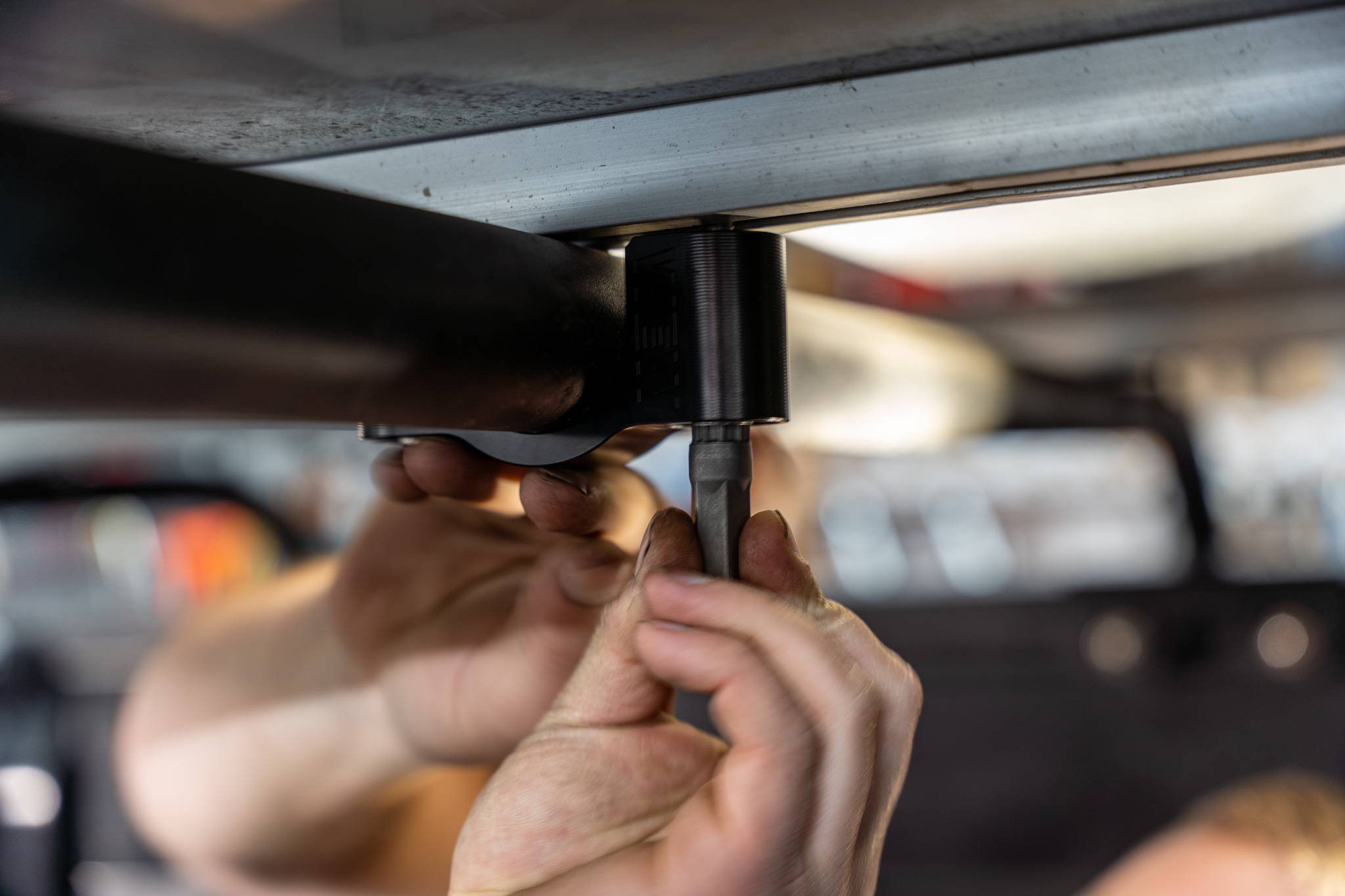 Once all 8 nuts are finger tight and the mounts are even side to side, tighten the nuts to your tent manufacturer's specs. If your tent manufacturer doesn't list torque specs, you can tighten them 1/2 turn past finger tight using a crescent wrench or a socket. Do not over tighten the security nuts, our hardware is rated for almost 1,000X the weight of your tent, you will not damage the mount kit but you can bend the aluminum mounting rail on your tent if it is overtightened.
Do not use power tools to remove or install your tent mounts under any circumstance. Your stock bolts are the cheapest grade of stainless available and will "gall" and snap if they are spun too quickly or with too much force.
After your first off-road trip and regularly thereafter, you will need to check the bolts and make sure they're still tight. The bolts themselves will not loosen up however your tent rail is rather soft aluminum and will settle over time, this will cause the distance between the nut clamping down and the tent to become closer, and until the settling is done you will need to check your hardware often. We do include blue locktite in all our kits, however, if you are checking your hardware correctly you do not need to use it, it's at your discretion. On our personal set we have had a tent on the truck for almost 4 years with no locktite and thousands of miles of high speed off-road driving with no issues after doing the initial torque checks several times.
Tents with Unusual Railing Systems
There are a small handful of tents that use a different type of railing system than the standard aluminum sliders with 8x1.25mm bolts with a 13mm hex head.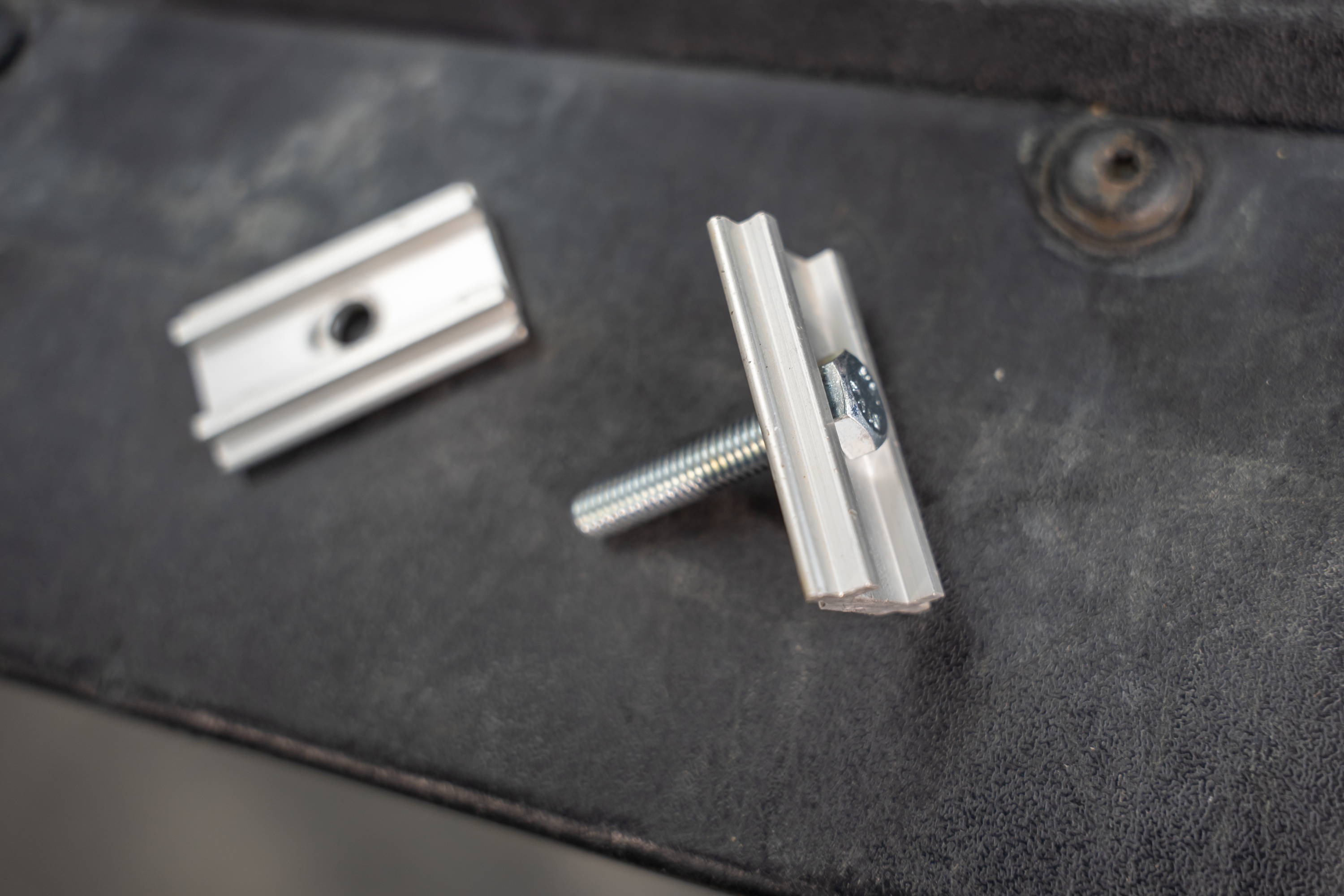 In some cases there may be some modifications needed to make our security mounts work. For example, the iKamper tents use a metal plate with square holes for carriage bolts. These are the iKamper 1.0 mounting brackets and you would need to cut the metal plate in half so that the bolts move independently. You would also need to reuse the carriage bolts instead of the bolts included in our kit. The iKamper 2.0 and 3.0 brackets are not compatible with our mounts, but you can purchase the 1.0 brackets and make this modification in order to use our mounts.
For more information, visit our FAQ page.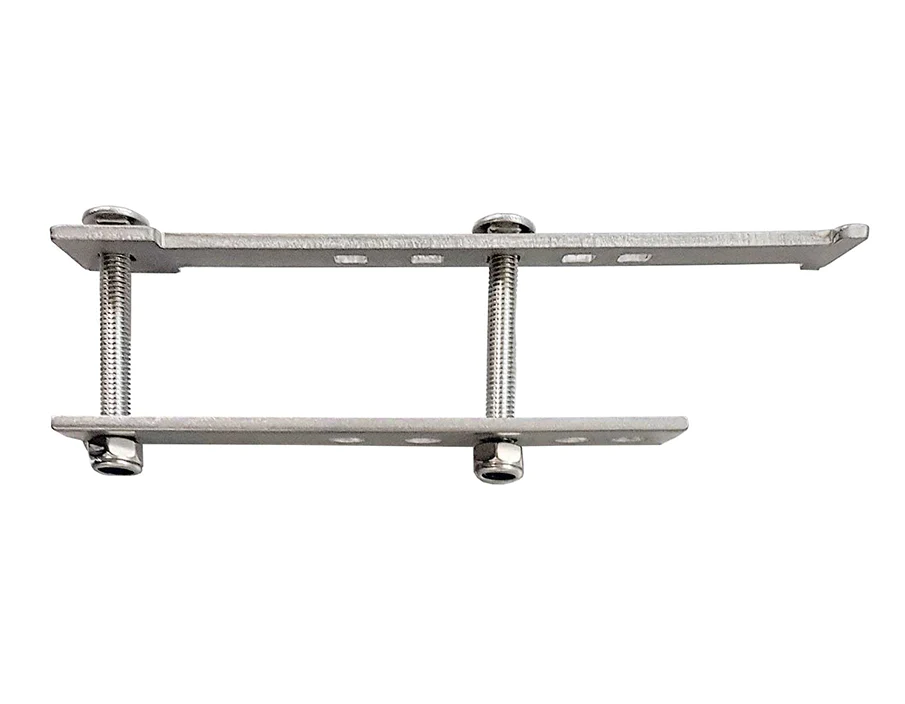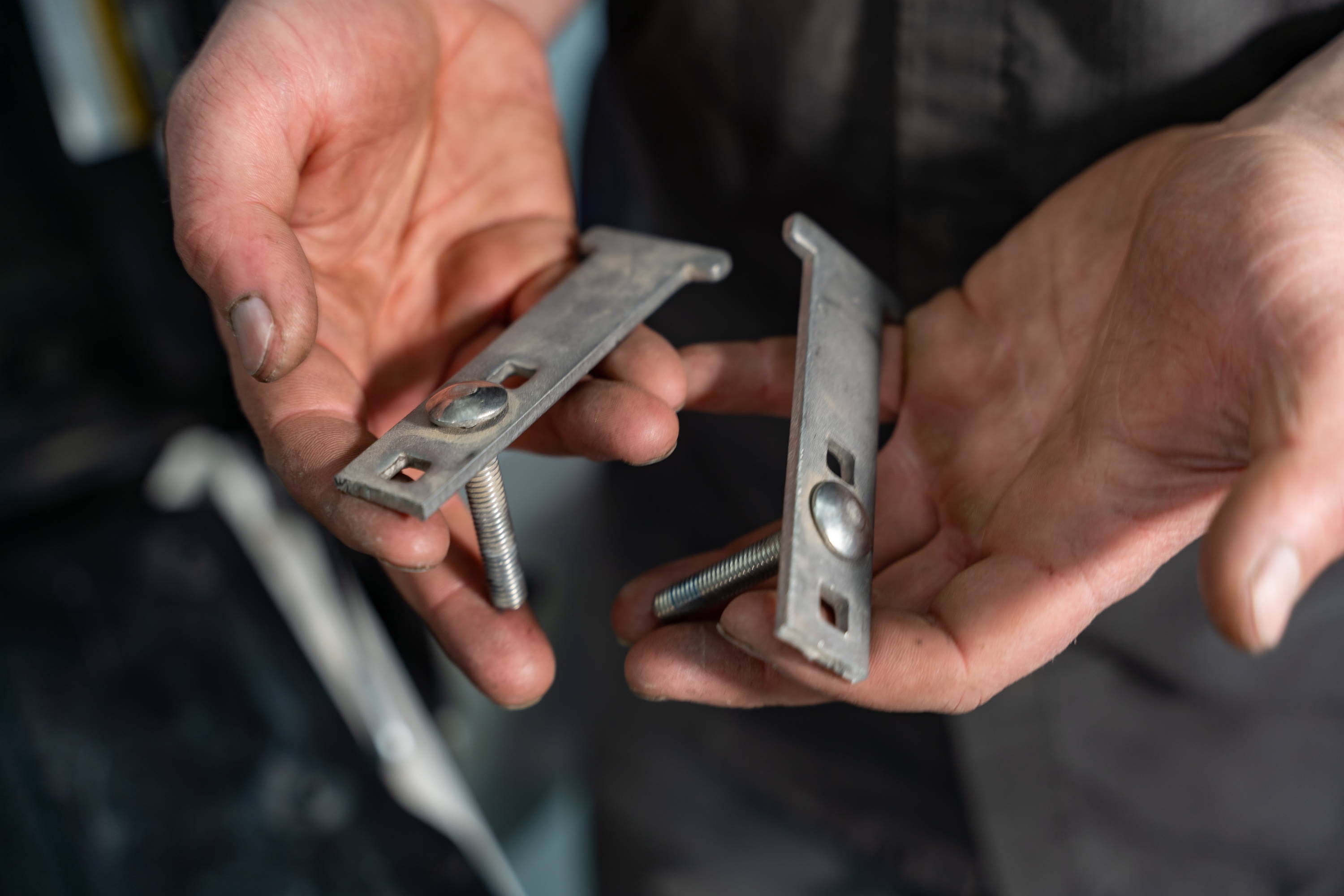 You can checkout our installation video below for a full walk-through. If you have any questions about your specific setup, or if we don't have a size that works for you, let us know by contacting us here.  
Thank you for supporting our small, disabled veteran-owned business, and for supporting USA-made and USA-sourced products. 
---