The Solution to Securing and Mounting your Rooftop Tent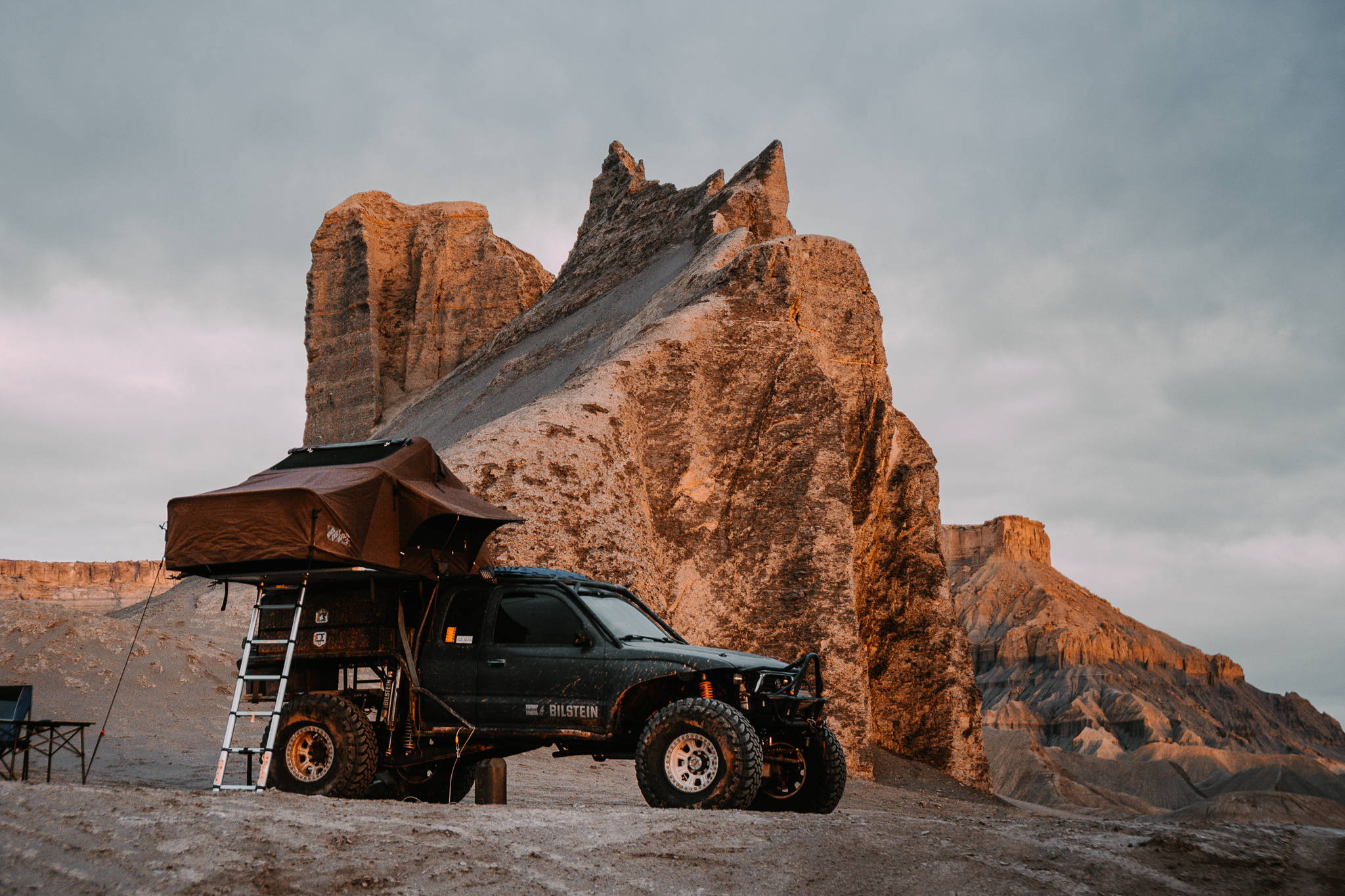 Roof Top Tents are an Investment
Roof top tents are a great way to comfortably enjoy the outdoors while taking the road less traveled. They have the comfort of sleeping off the ground on a flat, padded, spacious bed. With the ease of folding it all up and moving on to the next adventure, and you can leave all your bedding in them which frees up valuable cargo space, it's no suprise rooftop tents have become so popular. There are now dozens of brands and a wide variety of tents to choose from, but whether it's a soft top or a hard shell tent, they all come with a cost. Most roof top tents are upwards of $1200 on the low end, and $3000-$5000 on the high end, so securing that investment to your vehicle is important. 
Unfortunately, most roof top tents include cheap and flimsy mounting hardware that leave something to be desired when it comes to securing that big investment to your vehicle. The truth is, the vast majority of rooftop tents are made in the same small handful of warehouses in China. They're built quickly and with cheap hardware in order to protect large profit margins. The stock bolts can be easily cut with a set of bolt cutters that can be purchased from any hardware store. If you are using thicker crossbars (e.g. 2x2, Leitner bars), the bolts aren't even long enough to use. The cheap stainless flat straps bend and break under pressure and especially around load bars that have any shape to them (OD round tubing, or brands like Yakima, Thule, Rhino Rack, etc.). The stock hardware that is included is the cheapest grade of stainless steel available commercially, and often galls on installation or removal causing the bolts to snap.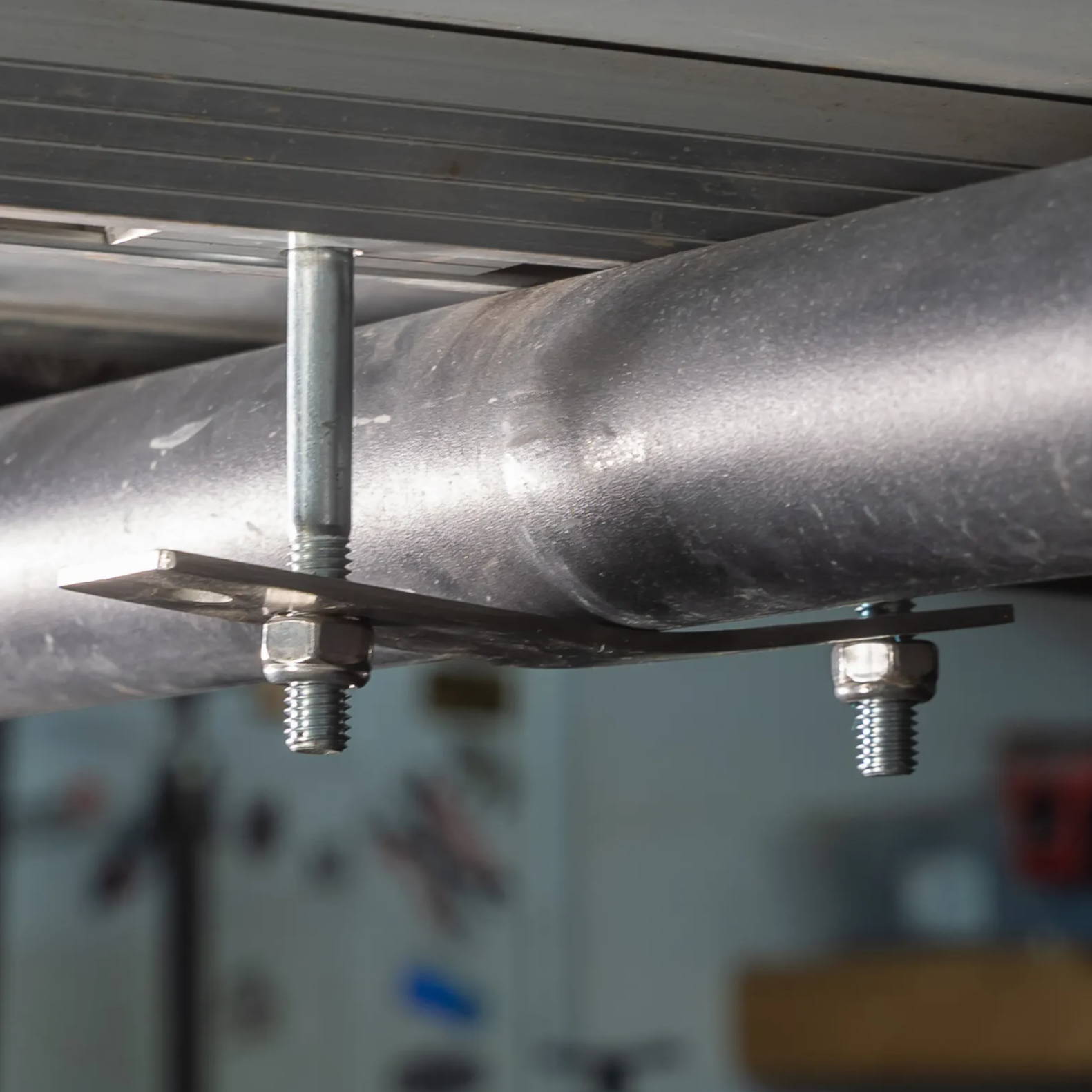 With roof top tents becoming more and more popular, unfortunately, there is a growing amount of theft, as well. All it takes is a set of bolt cutters or a standard wrench and socket to remove four bolts and your several thousand dollar tent is stolen in under 60 seconds without setting off your car alarm. We've seen it all too much and most of the time, those roof top tents are stolen right from your home where it gets parked in between adventures, most often in "safe neighborhoods." We've also seen the cheap, stock hardware fail when it comes to keeping tents on the vehicle even while driving on paved highways let alone bumpy dirt roads.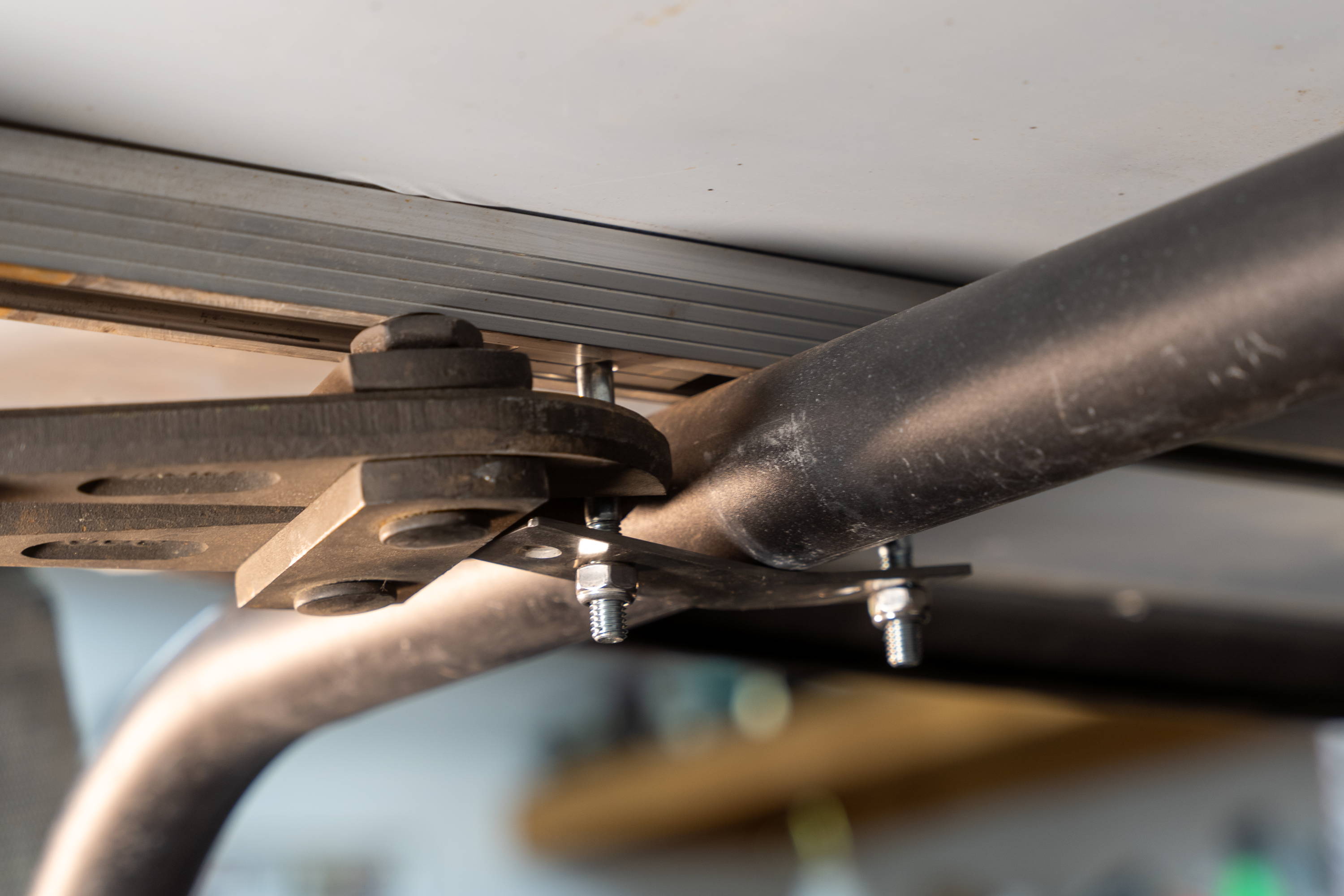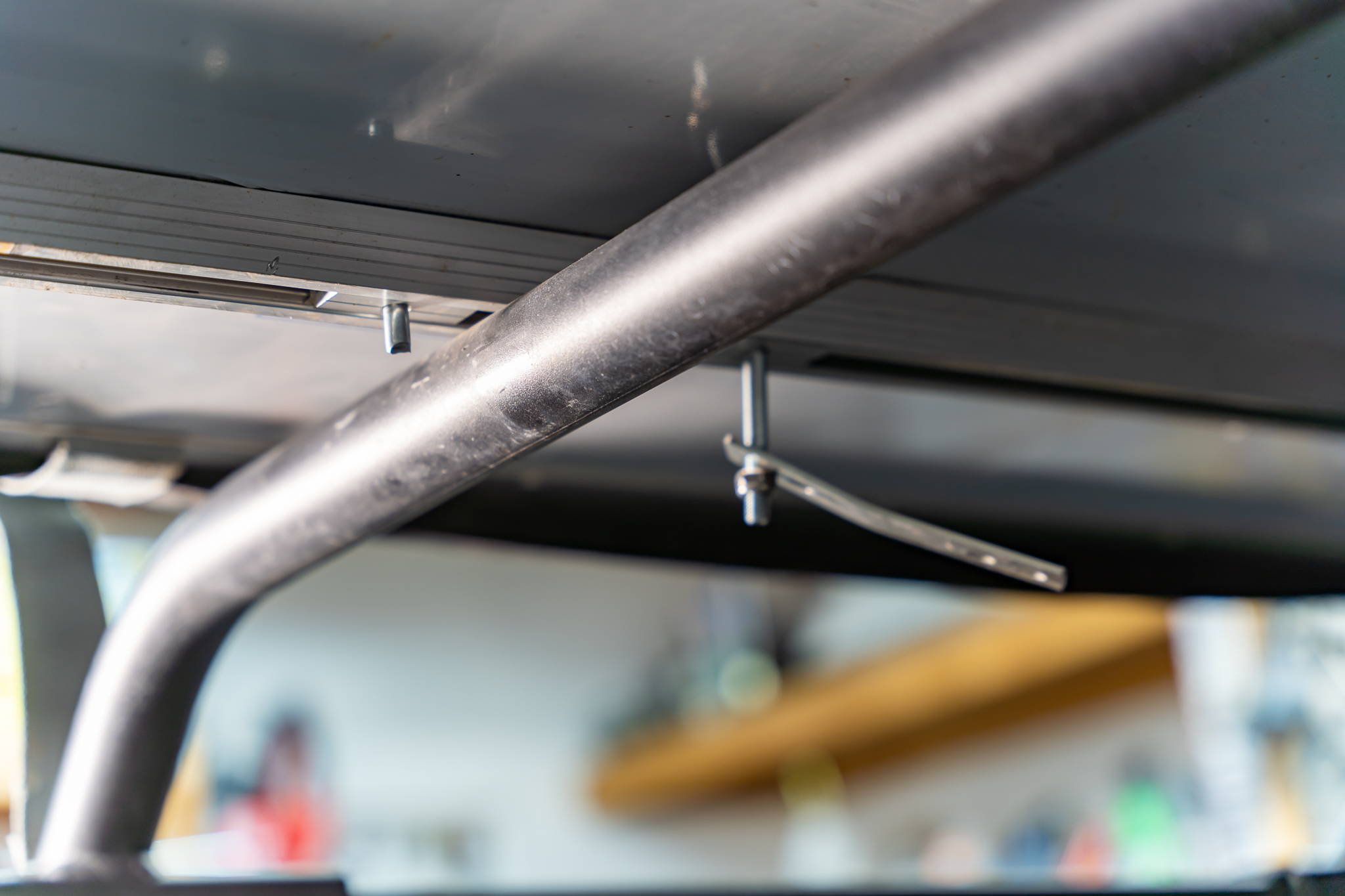 The best solution is to replace that cheap hardware with something that is more durable and deters thieves. Our patented roof top tent security mounts are 100% made in the USA by off-road enthusiasts. Not only are the mounts more durable, they also include a proprietary socket and nuts similar to locking lug nuts making it incredibly difficult to remove/steal without using our unique socket. The proprietary hardware included is keyed to our specifications and licensed exclusively to us so you cannot purchase this socket from anywhere else. The socket is only 1.5" in length so it will easily fit in low profile/low clearance spaces like between a roofrack and your vehicle.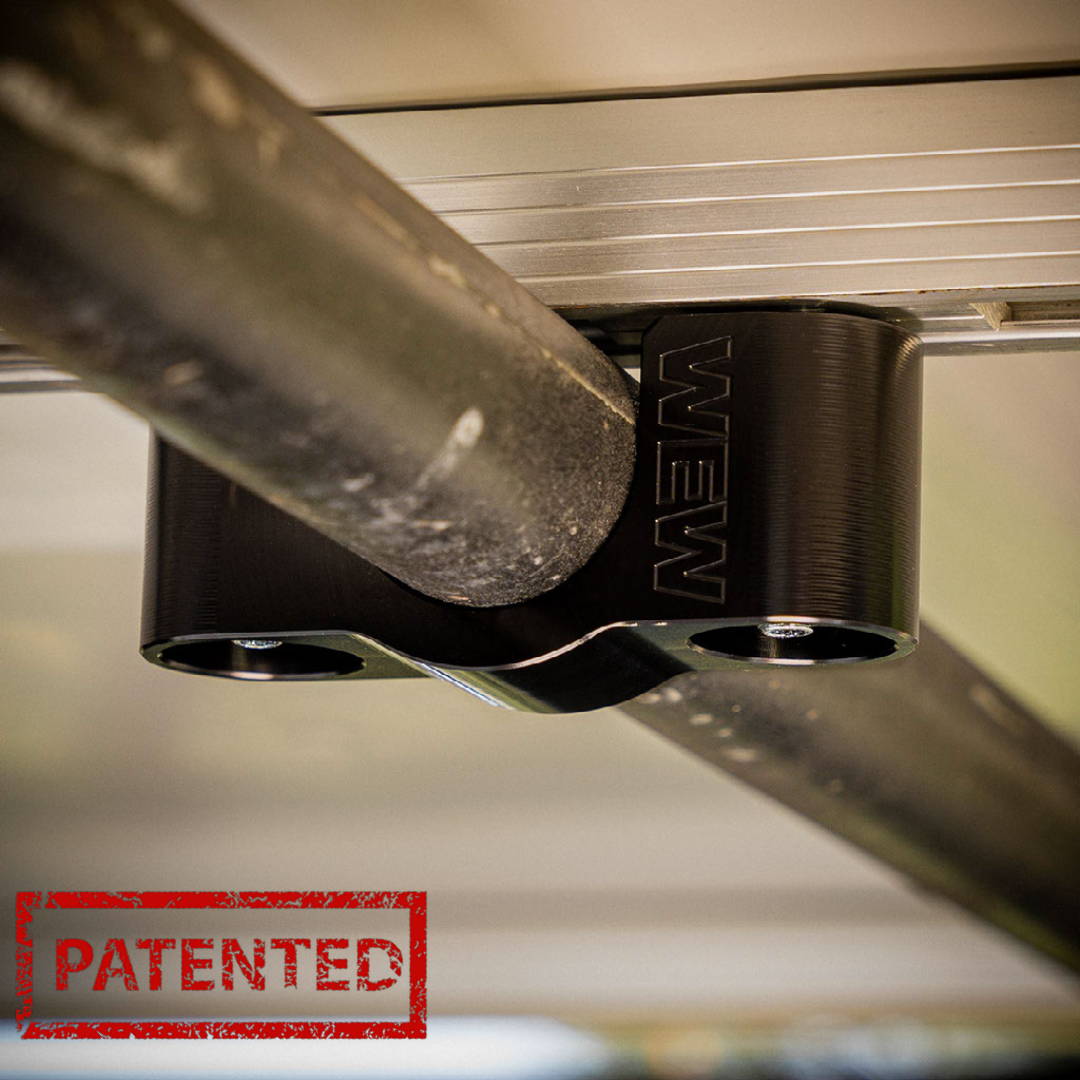 We were disappointed in the stock mounting hardware our first roof top tent included and struggled to keep it secure on all of our adventures, even having it fly off once or twice. Little by little we worked through the issues, testing different hardware on the dirt and fine-tuned our security mount kit to make a premium product that gave us peace of mind on the trail and parked at home. We've put our roof top tent mounts through the test across thousands of dirt miles, several rock-crawling trails like the Rubicon, Sand Hollow, and Moab, and pre-running desert whoop sections at high speed, and our tent hasn't moved an inch. We are currently on version 3.5 of the tent mounts and are constantly improving everything we build and sell any chance we get.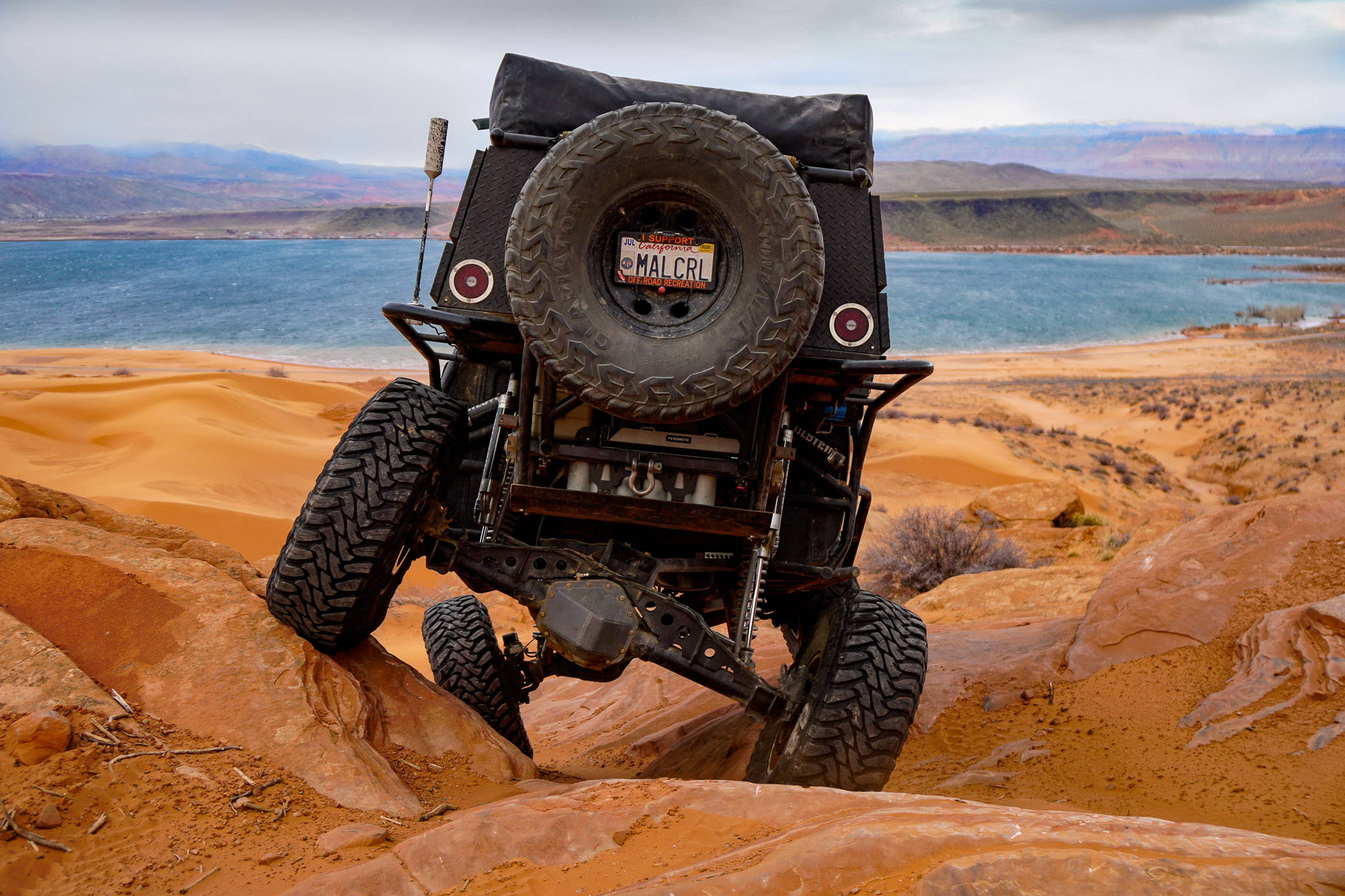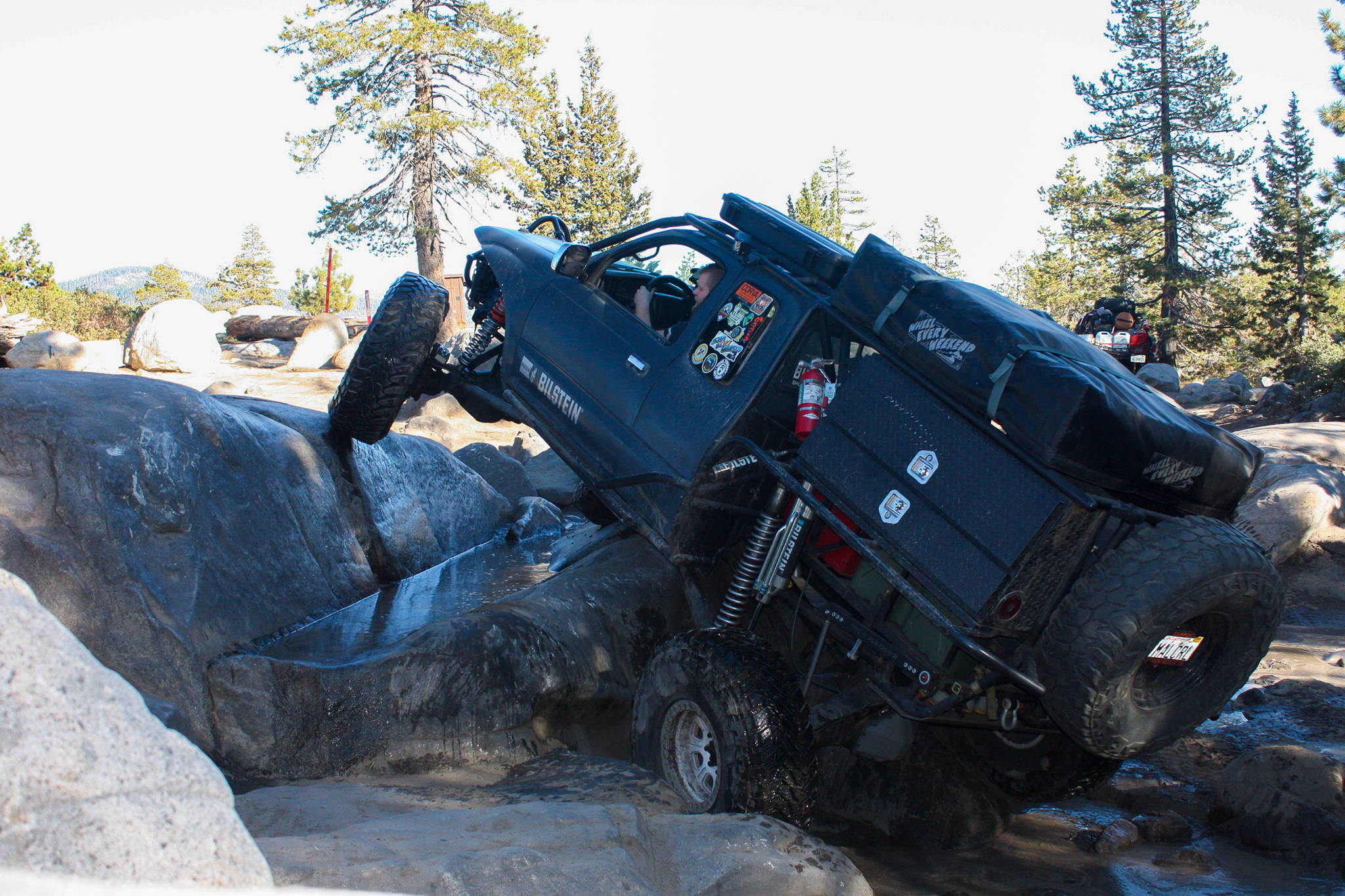 What's included in the Rooftop Tent Security Mount Kit
(4) Billet Aluminum Mounts
Each mount is designed to fit the contour of your rack and shield the bolt from bolt cutters and the sockets from pliers. These are CNC-machined locally out of USA sourced materials and have a mil-spec black anodized coating.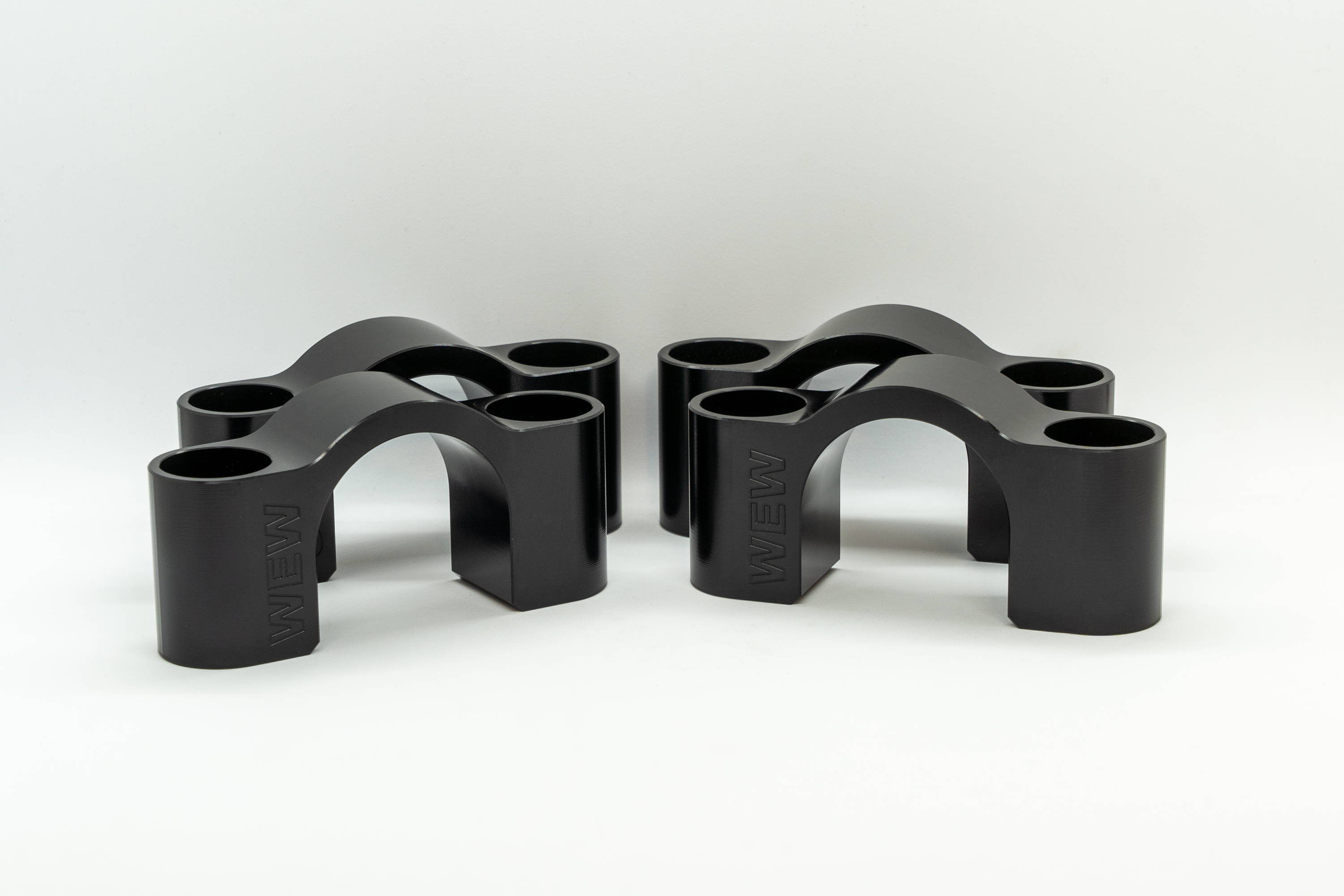 (8) Class 10.9 Bolts 
Each bolt is substantially stronger than the stock bolts and are rated to hold 1,000 times the weight of your tent. They are the same nominal size as the stock bolts measuring 8x1.25mm with a 13mm head, so they'll fit in the same aluminum slider.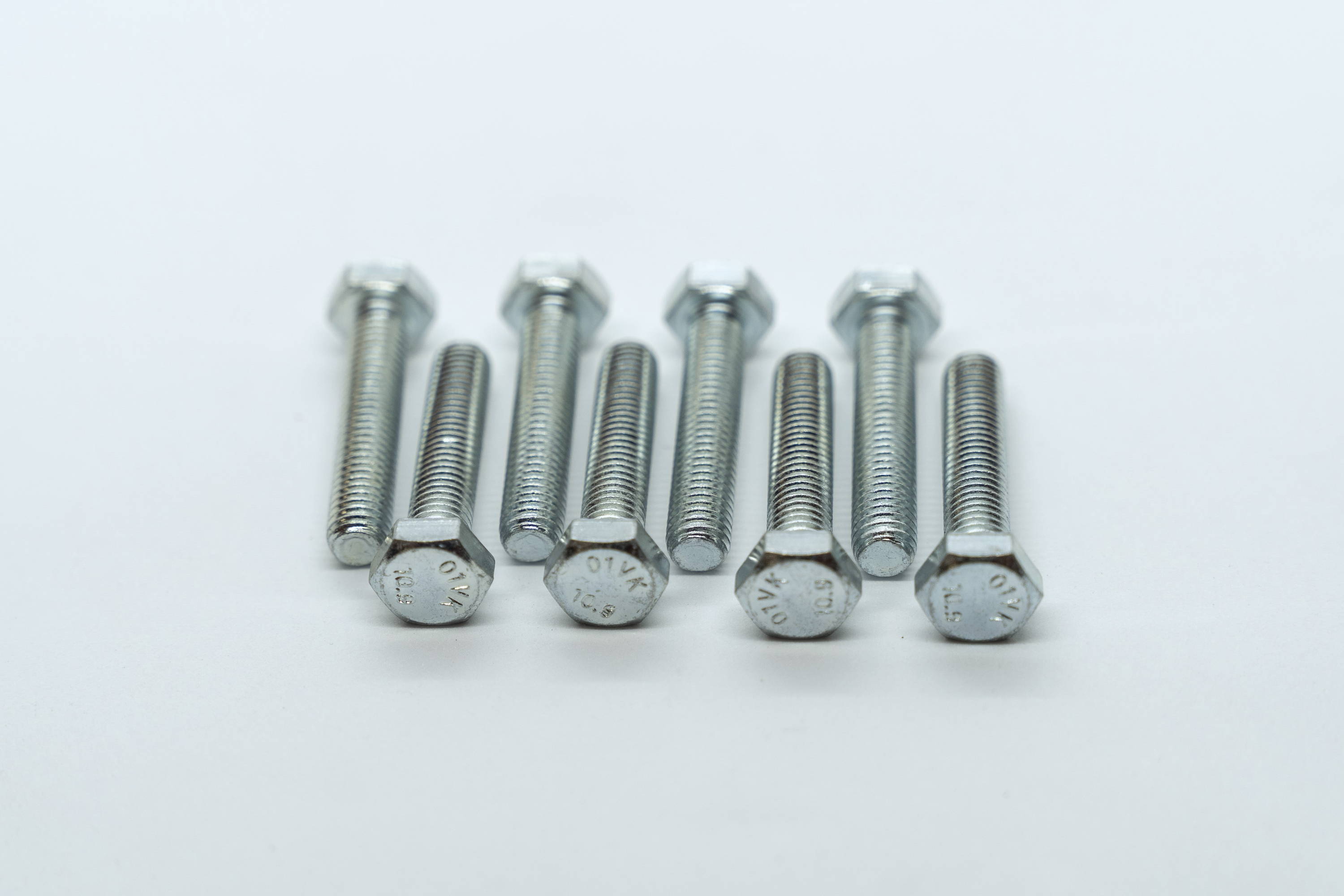 (1) Proprietary Socket
Our proprietary sockets are keyed only to our company. Mass-produced security sockets can be purchased anywhere. Ours are licensed to our company alone and cannot be sold individually without buying our full set of security mounts. The sockets are also shortened to 1.5" to allow for easy installation on setups with low clearance. Additionally we have machined a thru-hole in them to allow you to reuse your stock bolts if necessary, without any clearance issues.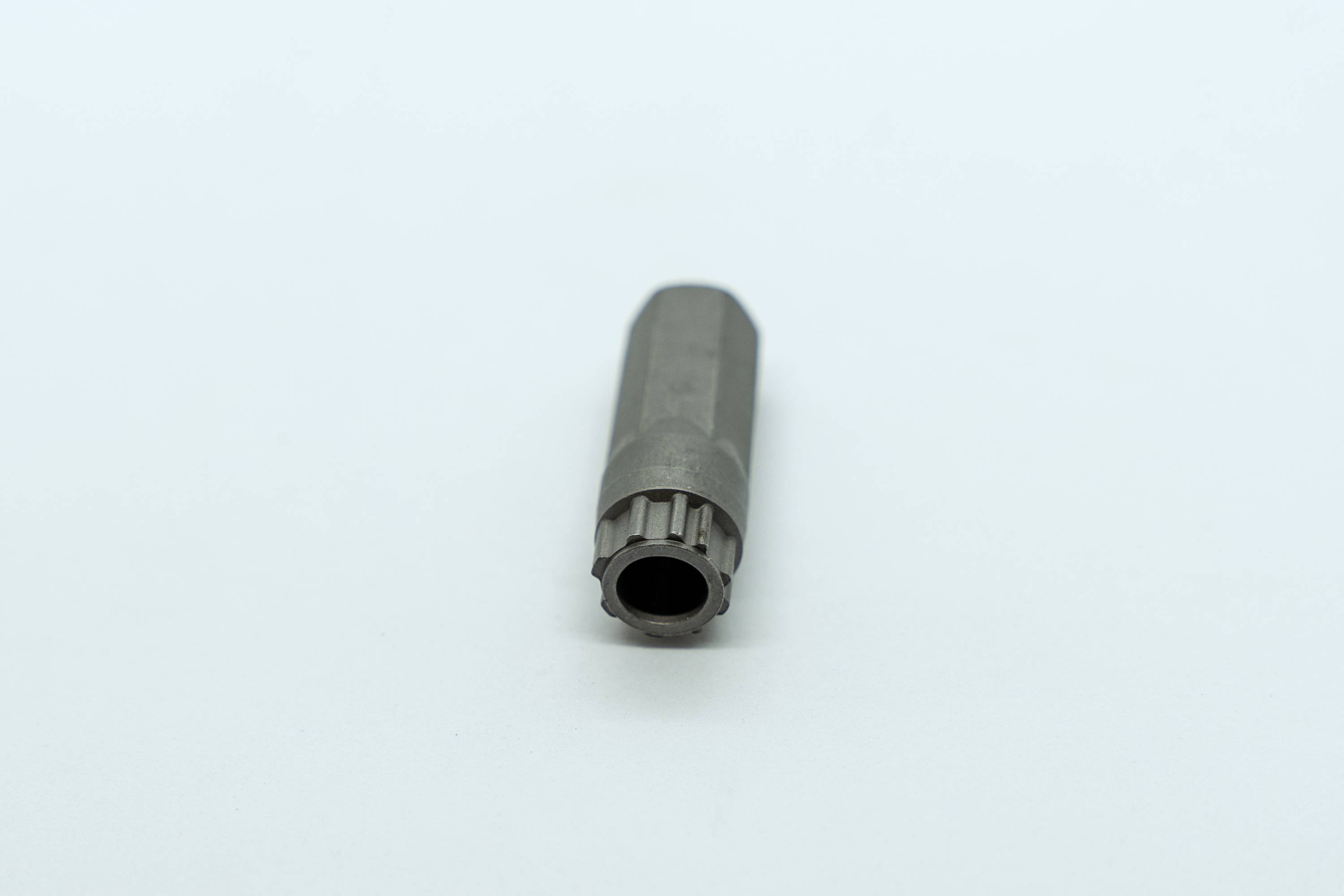 (8) Proprietary Nuts 
Our proprietary hardware is produced a few hours from our shop. These have a conical shape which resists thieves grabbing them with pliers to remove them, combined with the mounts its near impossible to spin them off with a common tool. We have these built with "raptor claws" which are integrated locking washers into the base of the nut which grab onto the aluminum mounts nicely.
7 years ago we lost our key for our old mass-produced security hardware and found it was easier to spin them off with a set of pliers than use the right tool. The common hardware is a good visual deterrent but the protection stops there.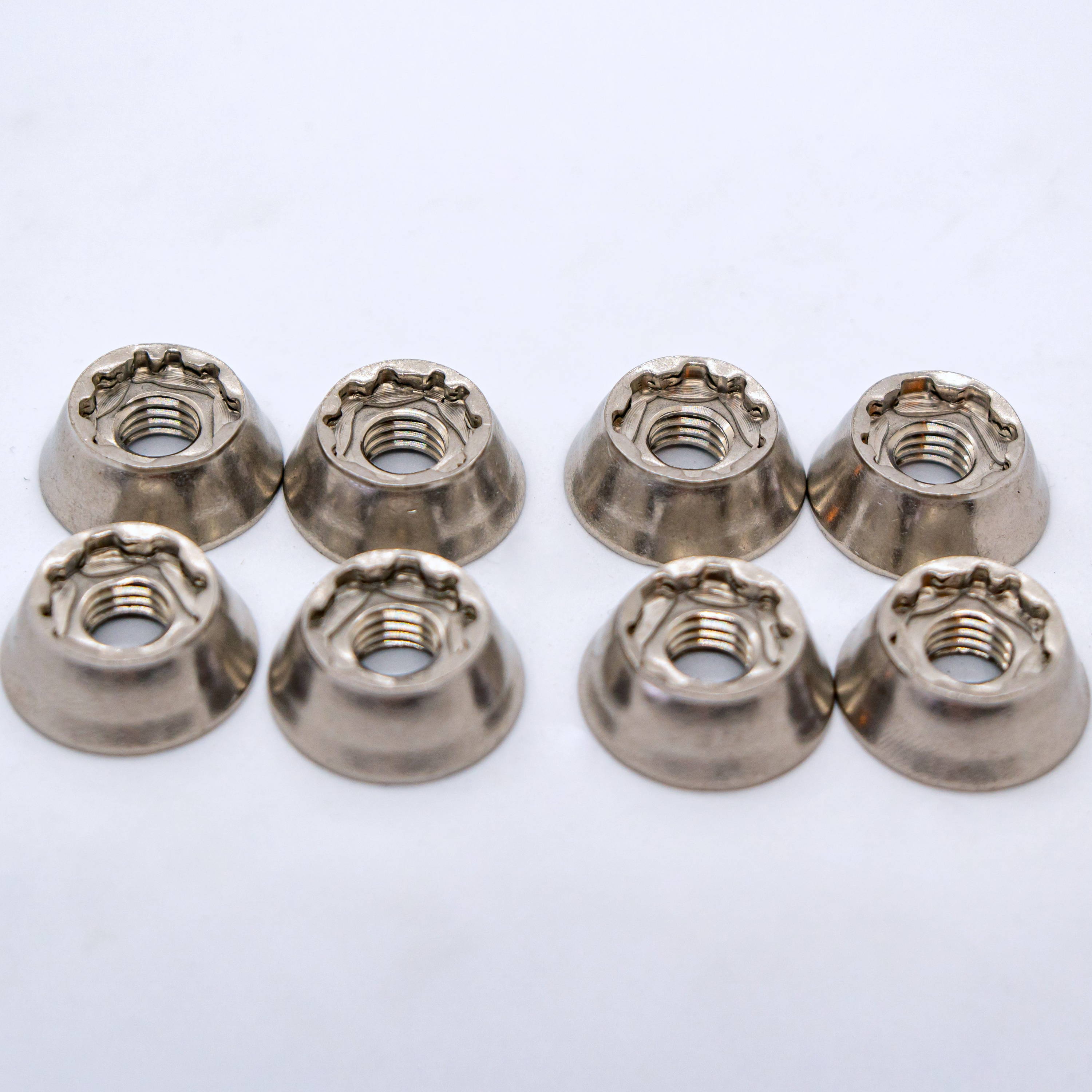 We offer sizing in round tubing, square or rectangular bars, and popular, unique-shaped racks.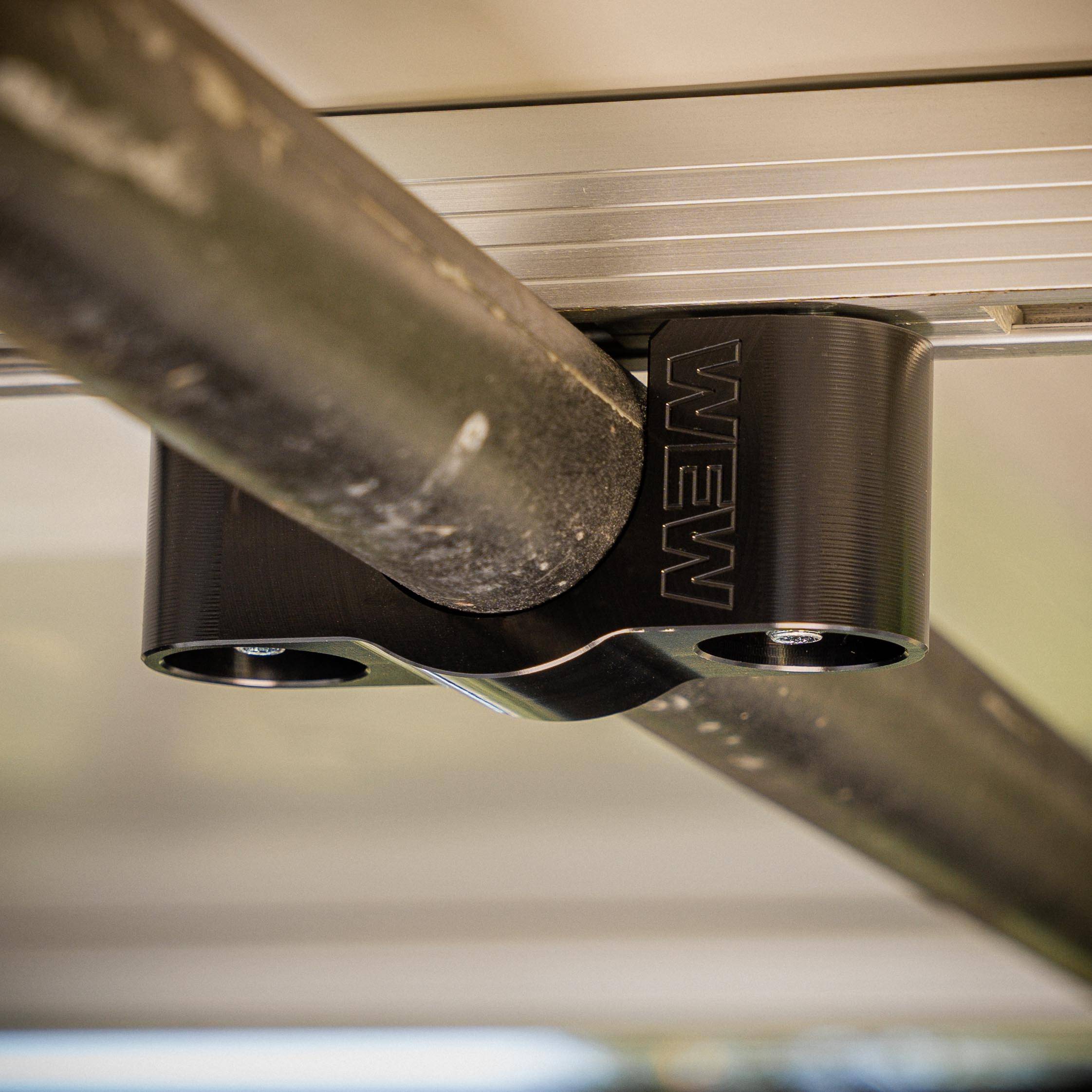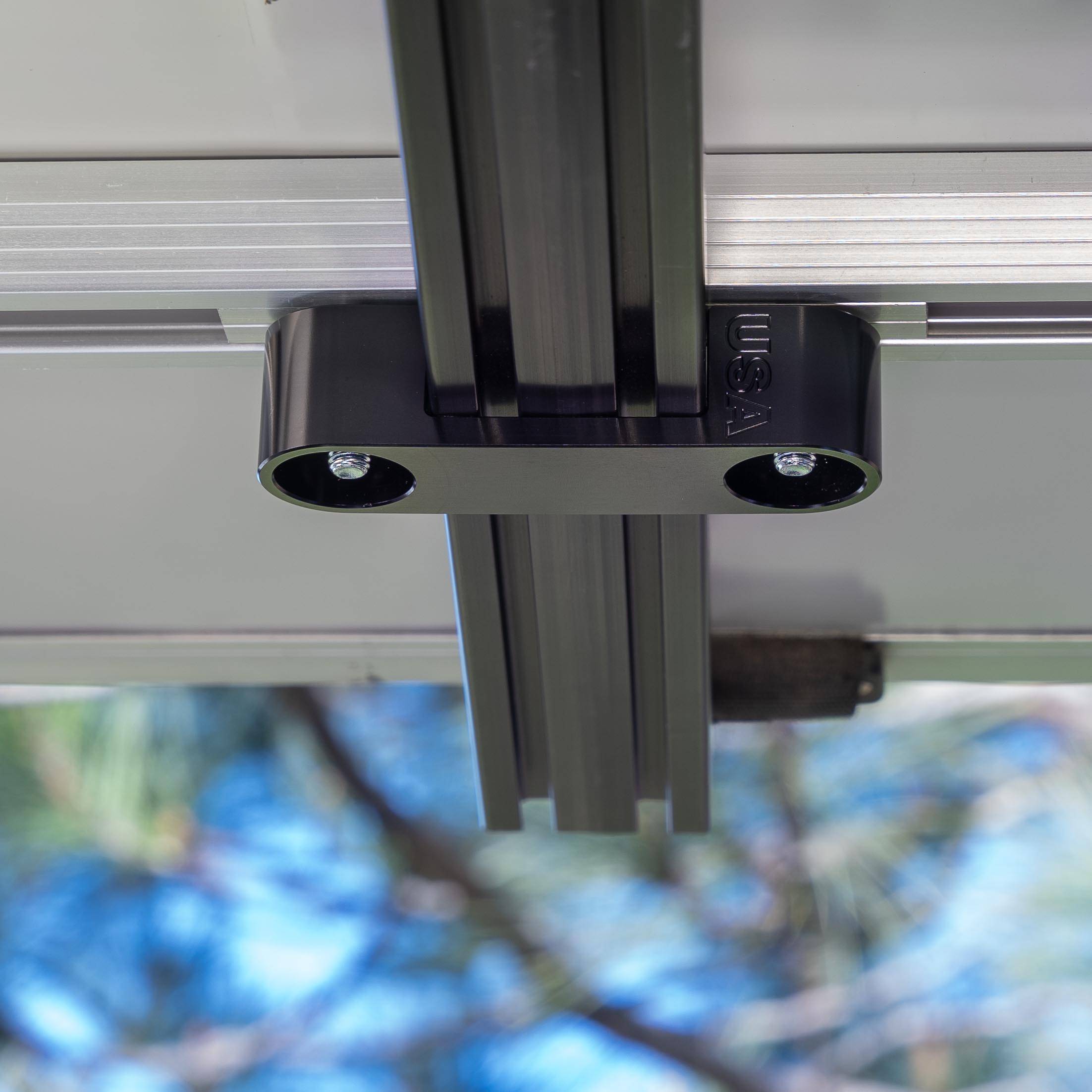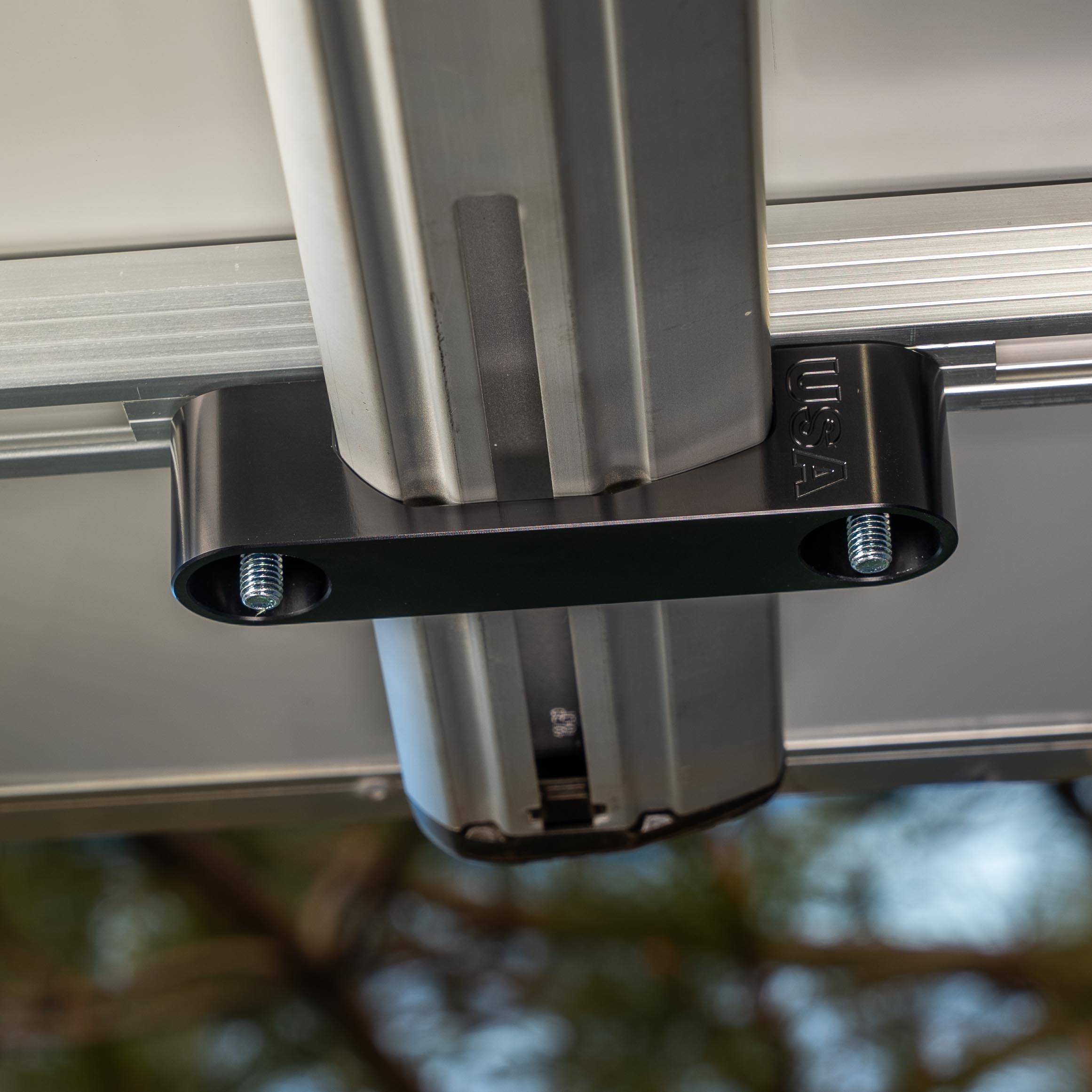 For information on how to measure for and install our rooftop tent security mounts, check out our installation article here.
Our RTT has suffered through many whoop sections driven at freeway speeds, trips to the Rubicon, Moab, and Johnson Valley, with no issues. Our mounts provide great peace of mind whether when driving spiritedly through a trail or leaving your truck parked outside. When you invest as much as you do in a great rooftop tent, it makes sense to protect and secure it with the right hardware.
For more information, check out our Sizing Guide and FAQ section, or you can visit our About Us page for contact information.
Thank you for supporting our small, disabled veteran-owned business, and for supporting USA-made and USA-sourced products.
---