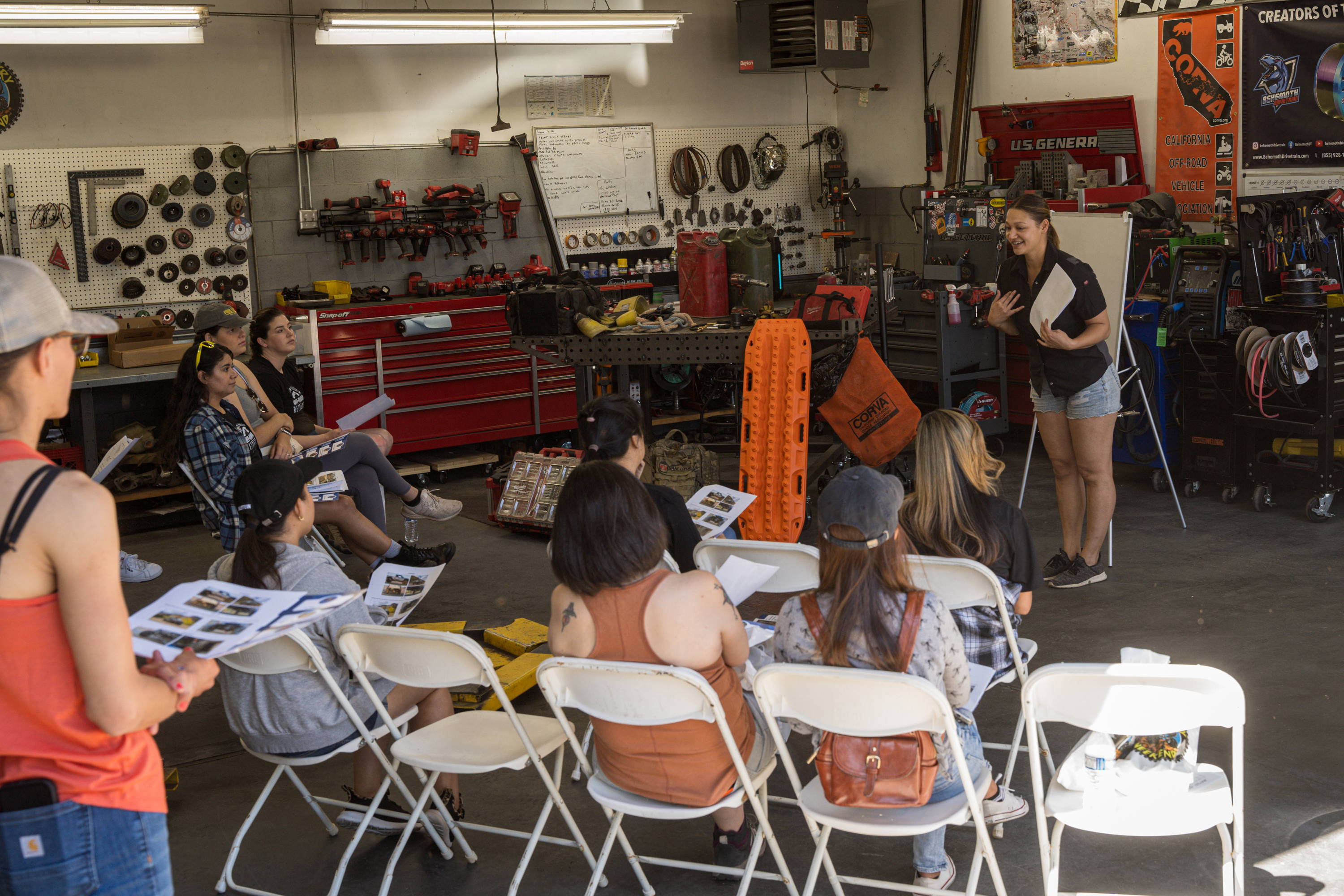 We've had a busy few months and we're thrilled to share our latest event with you. Brittany, co-owner of Wheel Every Weekend, and Jena Carter of Frosty4Wheeler Off-road Towing teamed up to host the women of BILSTEIN on a Women's Day Retreat.
Promoting and elevating the women in the off-road and automotive industry is something we place a lot of value on and is a goal we are always working toward improving. We were thrilled when BILSTEIN approached us with the opportunity to support the women in their own company.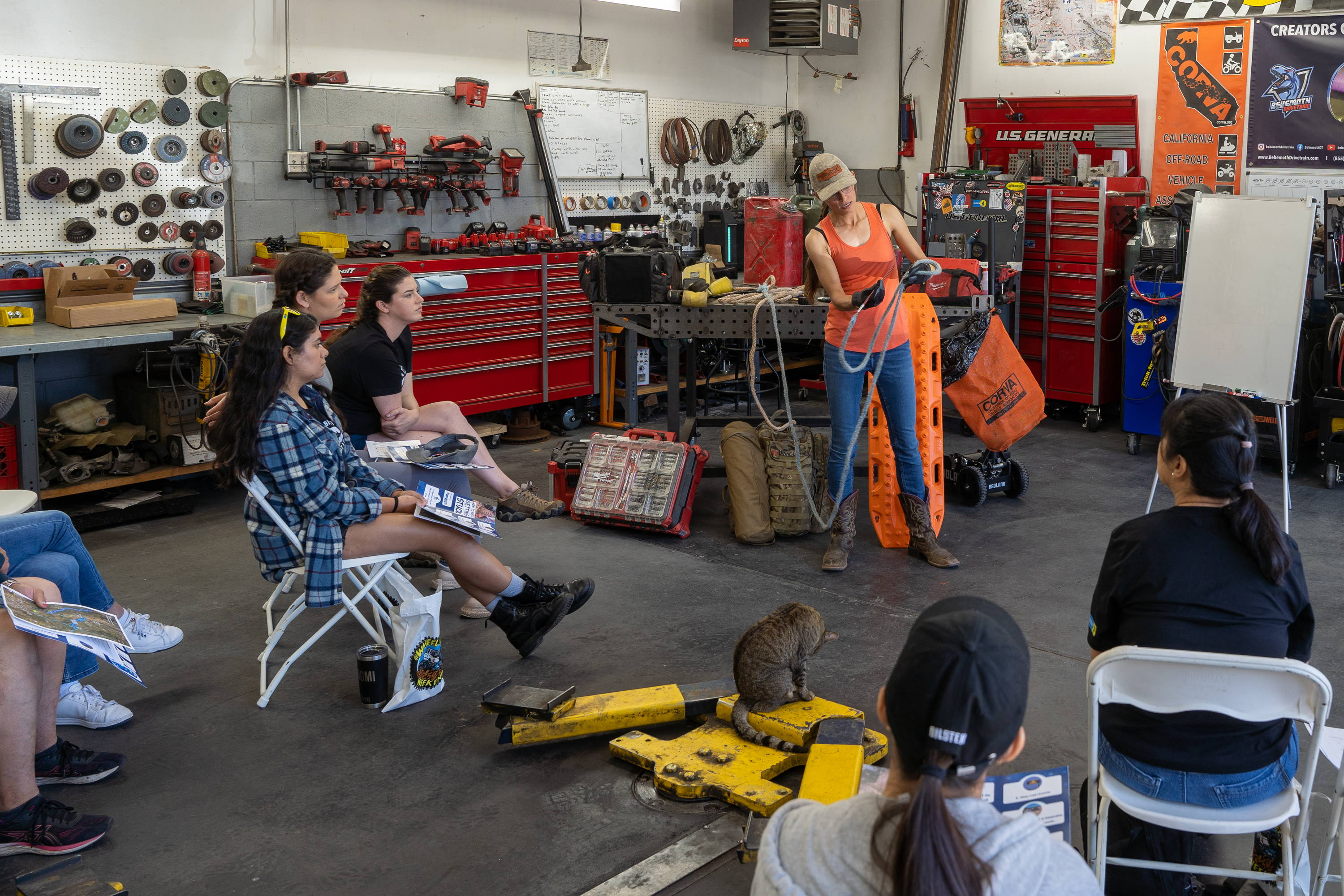 We began the day at the Wheel Every Weekend shop to go over a few topics in a classroom setting before leaving for a trail ride. Brittany taught the women the basics of off-roading. Jena went over off-road recoveries and how to avoid them. Chelsea Leap, Marketing Supervisor for BILSTEIN, showed everyone the inner workings of a shock. She was quickly joined by several more women in attendance as everyone shared their expertise in the market as well as in the automotive world. One of the best parts of the day for us was hearing about all of their experience, whether it was as an engineer for BILSTEIN, building low riders, street racing, or that they were just eager to get their hands on the wheel and learn. Everyone was so unique and impressive and it was so great to meet each of them and get to see them become more and more confident and comfortable as the day went on.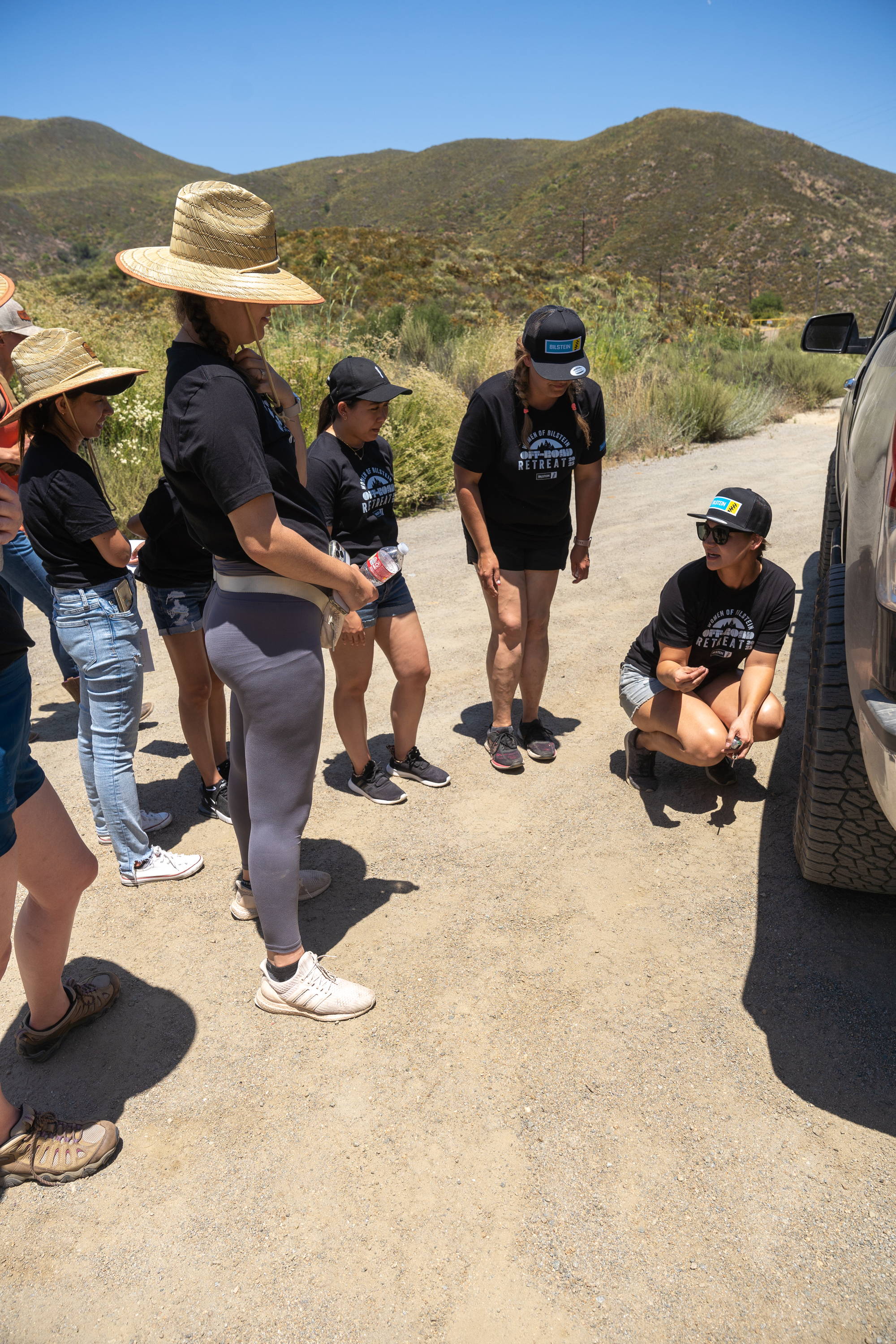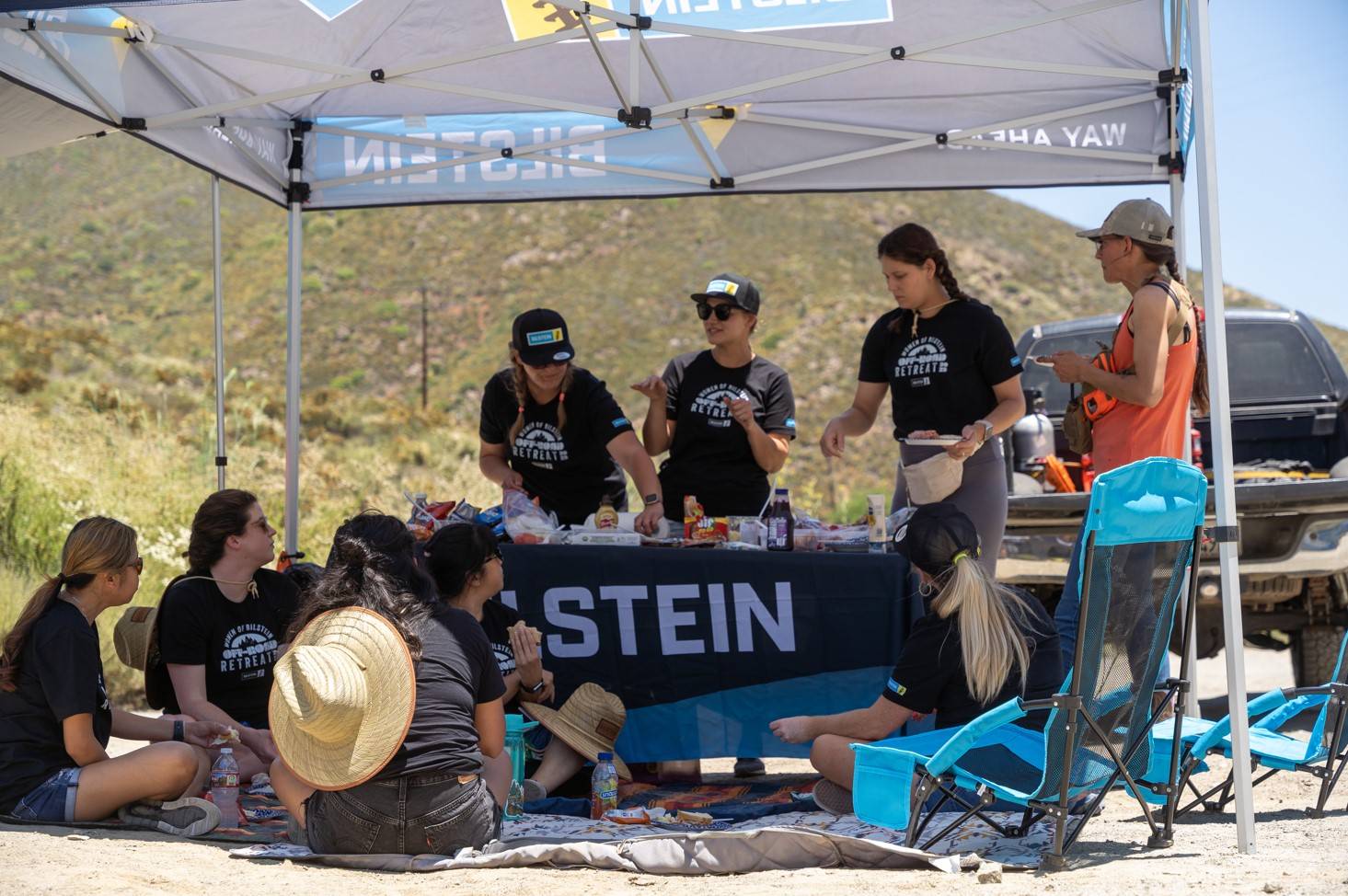 We left the shop to head out on a local trail ride. Everyone had the opportunity to drive, spot, or ride passenger if they wanted. We had a variety of vehicles in our caravan from the BILSTEIN Bronco and Jeep JL that were built by the Wheel Every Weekend team, to Subaru Crosstreks and Toyota Tacomas owned by some of the women in attendance. Everyone had an opportunity to use their AWD and 4WD on a mild and scenic local trail. We stopped for lunch by the dam nearby and carried on throughout the day learning about our vehicles and how to pick lines.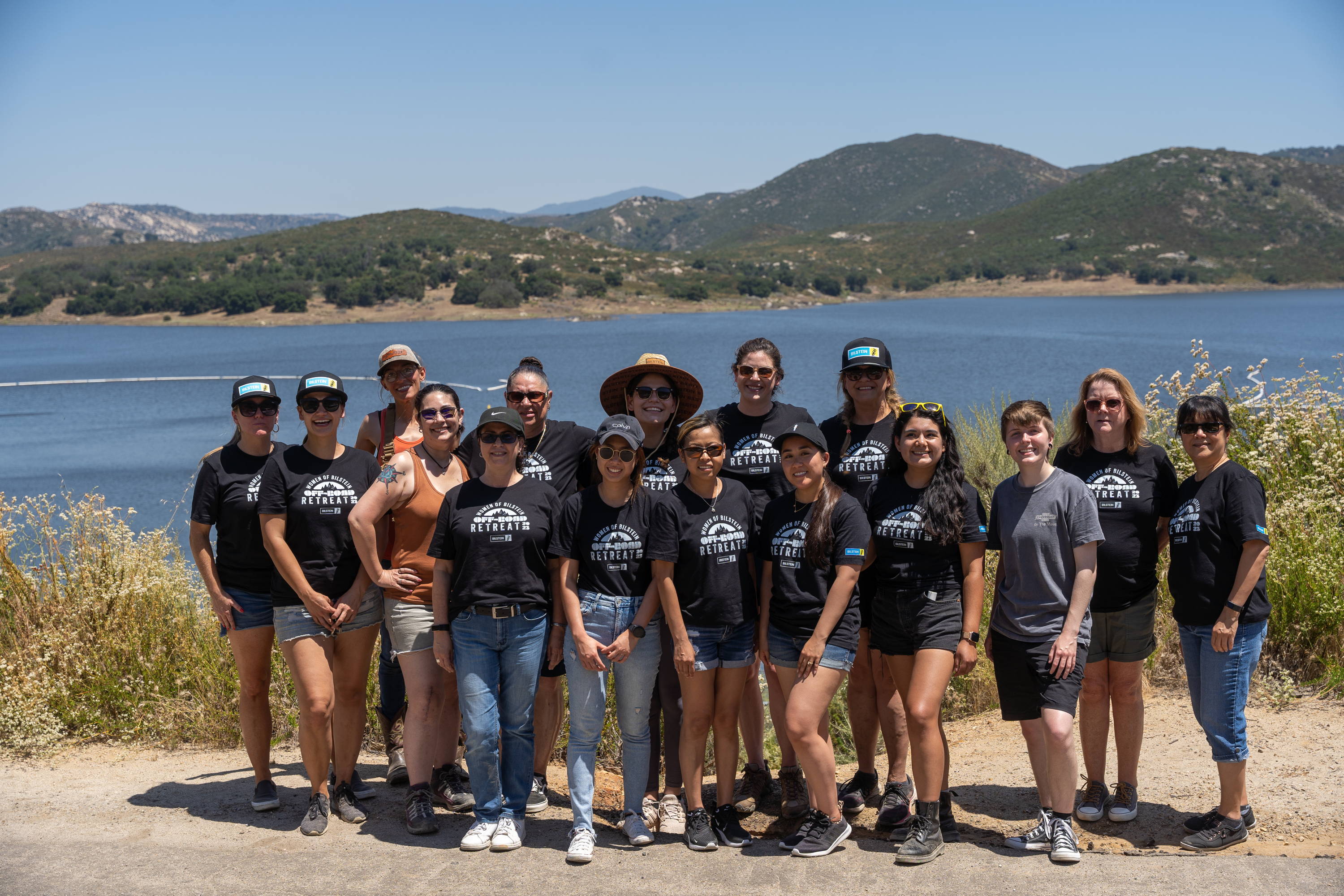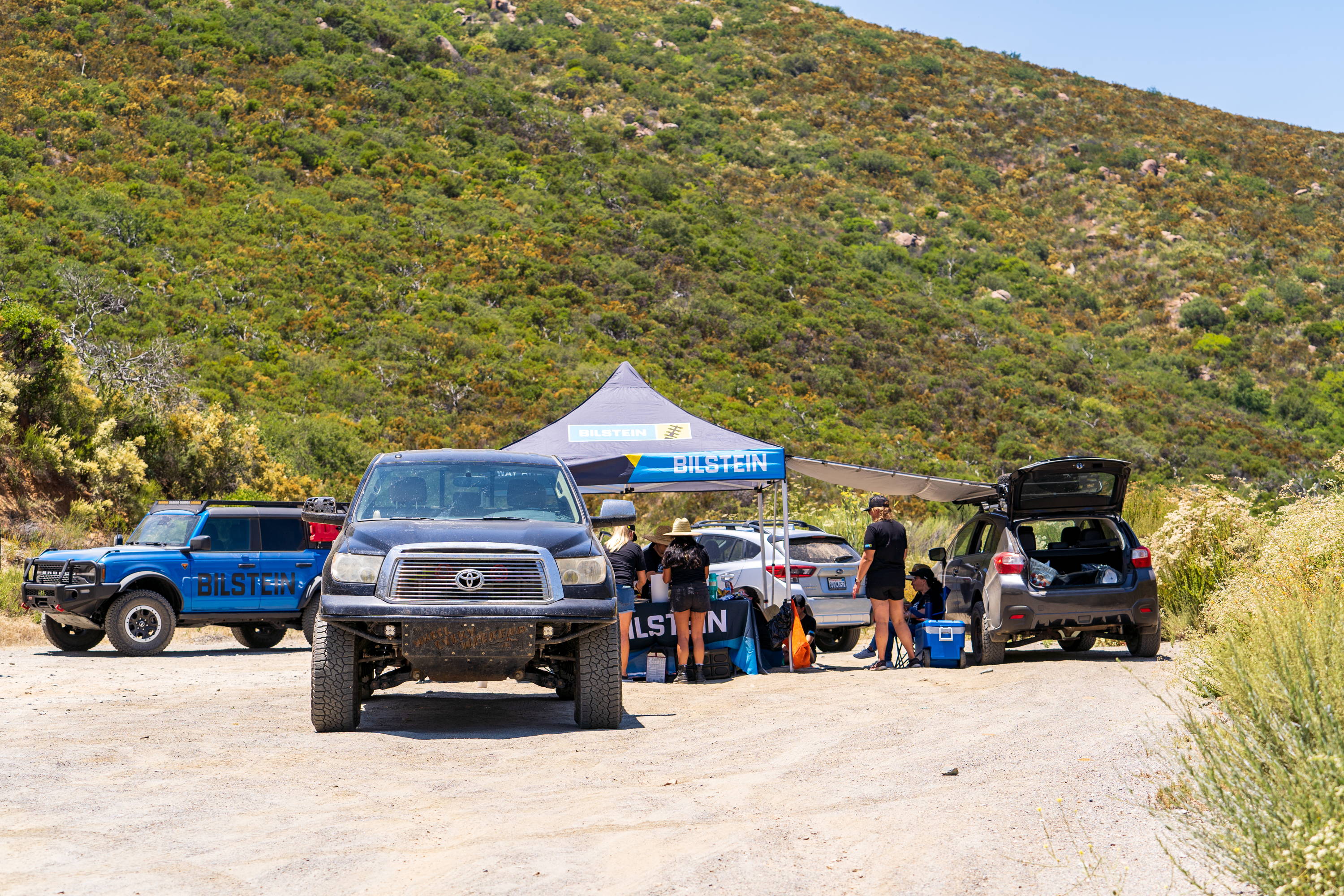 We ended the day with some fun prizes and shared what we learned together as we aired up our vehicles and said our goodbyes.
It was so great to see and feel empowered by such an impressive group of women. We are very grateful to BILSTEIN for including us in this amazing opportunity and for supporting the women in their company and in the industry.
We hope to do more events like these in the future, as well as offer more advanced off-road workshops, either with private groups or as a public event. If you are interested in an event like this one, let us know!
Check out the highlight video that BILSTEIN put together on their YouTube channel here.
---